Google Glass XE7 update hands-on: web browsing activated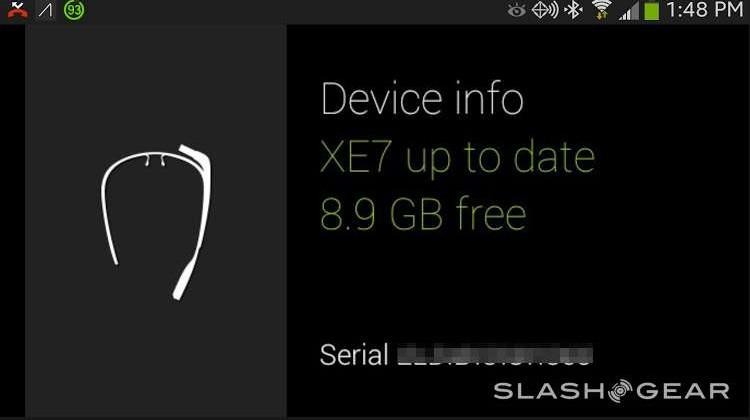 The Explorer Edition of Google Glass has received its monthly update in the form of code-name XE7, a boost of web browsing abilities, touch sensitivity, and oodles of sharing. What developers and explorers across the Explorer program will be seeing today is first – and perhaps most exciting in very basic way – is the ability to browse the web.
When a Glass user sees a link, they're now able to tap it. Tapping a link will bring you in to a web browser with several different ways to see the content at hand. Though this web browser is a step in the right direction for full functionality in this wearable computer, it's still going to take a little bit of getting used to – commands include Scroll, Zoom, Look around, and Click, all of which are intuitive enough, but are working with an internet still largely designed for either the desktop world or screens one sees on a palm-sized smartphone.
The big difference here is laid bare when you see the loading screen for a webpage – this user interface with big text front and center is, if you've never seen it before, standard fare inside Glass, set up so you can slip through bits and pieces of information from the temple-based image brought to you by Glass.
Glass XE7 Web Browsing demo mirrored to Samsung Galaxy S 4.
Glass webpage browsing works best – or perhaps just most uniquely – with two fingers held down against the touchpad at the user's temple, moving one's head around to pan left and right, up and down.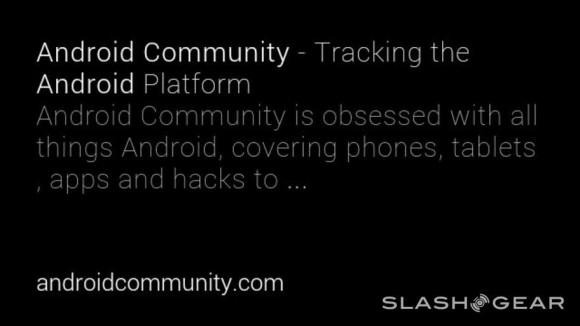 The number of contacts a user can work with is no longer limited to 10, open instead to the full cross-section of Gmail contacts the user has – and that can be a lot. With this expanded list, the ability to share media with voice commands is made all the more exciting – "OK Glass, share with Alice."
You can now send messages with voice commands as well as have text messages read aloud by Glass, responding to these texts with voice commands too. Search is also updated with a bit more conversational a set of features – if you ask Google a question about a person, then follow up with a simple "where were they born", your question will be answered (as it makes sense.)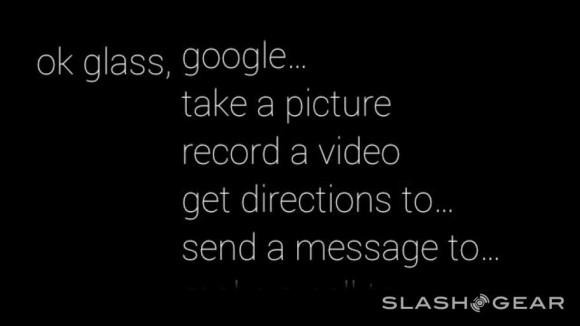 This is just the newest in a series of monthly software updates pushed to Glass by the Project Glass team – part of the promise made by the team earlier this year at Google I/O 2013. For more insight on Glass, have a peek at our Google Glass Fireside Chat series from the same Google developer event. Have a peek at a few more hands-on experiences in the timeline below as well.