Google Glass stores rumored as wearables push for mainstream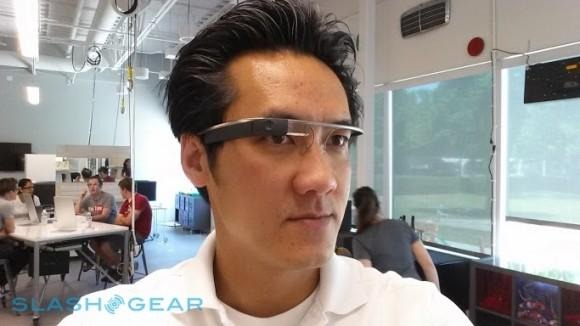 Google is considering Glass boutiques where the public could try out the wearable, it's reported, better explaining the Android headset by giving live demonstrations. A project closely involving Google co-founder Sergey Brin, according to whispers passed to Business Insider, the Glass-centric retail locations would push not only the concept of bodyworn computing, but the Glass brand specifically.
BI warns that the tattle comes second-hand, with their source having spoken to someone who supposedly is working on the retail project within Google. However, the idea of bringing Glass out of the lab and right into the public eye seems a likely one, since the concept takes more explaining than a smartphone or tablet.
That public relations smoothing is going to be particularly necessary with something like Glass, which is already prompting privacy concerns given the ease with which wearers can snap photos and video. One common criticism of the headset is that there's no specific indication when filming is taking place; Google did not include a red light or other notification on the front, for those around the wearer to see, and the only giveaway for video capture is that the eyepiece is active.
As early reactions to Glass in public suggest, there'd be no shortage of visitors to Google's stores should they ever open their doors. Whether many of those curious enough to step in would actually buy Glass – or, in fact, whether Google would even be offering Glass for sale, depending on where it's up to with the eventual consumer version – is questionable, however. Google has previously said that it expects the mainstream Glass to be considerably more affordable than the $1,500 of the current Explorer Edition targeted at developers.
Instead the store proposal, if true, could be more about marketing and user research than actual sales, getting the public comfortable with wearables rather than necessarily pushing them to open their wallets. Meanwhile, it would also cement the "Glass" name as the new brand of Android-powered headsets, which would undoubtedly come in useful as Google rolls out its own consumer iteration, or potentially licenses the technology to third-parties like Samsung and others.
Currently, Google invites Explorer Edition buyers to its experience locations in San Francisco and New York City, where they're fitted for the headset, shown the basic features, and walked through the initial setup of pairing it with a phone and such. Our own Vincent Nguyen picked up one such unit recently; stay tuned for his hands-on impressions over the coming days.