Google Glass how-to video shows users how to get started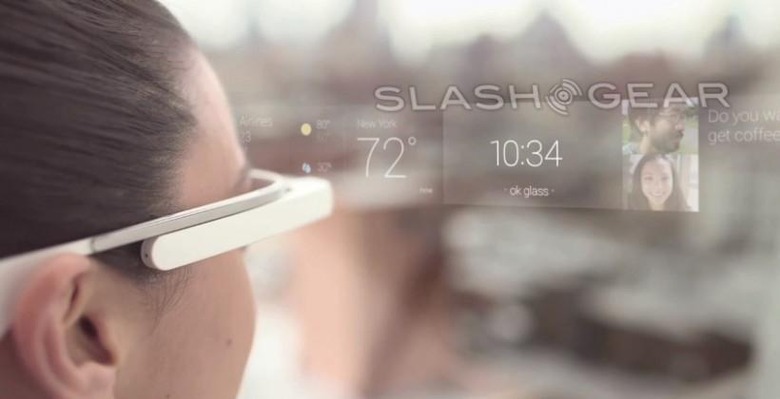 Google released an official how-to video for its upcoming, game-changing product, Google Glass. The video shows users how to get started with Google Glass, and how navigate around their new gadget. The interface is similar to Google Now, with all of the important information you need being available to you within just one swipe. Google Glass won't be available to consumers until sometime early next year, but that won't stop Google from increasing the hype of its product.
In the video, the main emphasis is on Google Glass's touch pad. There you can swipe left to see future events, such as lunch dates, flights, weather, and more. Swiping right will let you see past events, like your friend's status updates and picture uploads. By tapping on the touch pad, you can view more information on a card. You can swipe down to return to your timeline. To share photos, just scroll to a photo and tap your touch pad. Your friends list will then pop up, where you can navigate and choose which friend to share your photo with.
Recently, the specs for Google Glass were revealed. It appears to be running a dual-core OMAP 4430 CPU, contain 1GB of RAM (with only around 682MB available to users), and run Android 4.0.3 Ice Cream Sandwich. Other leaked specs suggest that the device will also have 16GB of built-in storage and a 5MP camera capable of recording 720p HD videos. The specs resemble that of the Samsung Galaxy Nexus.
More news regarding Google Glass will be released in the coming weeks before the Google I/O event being held from May 15th to May 17th. There Google will talk up developers and show off even more features for Glass. Consumers will have to wait a little less than a year before they can purchase Google Glass, but on the bright side, by then there should be a huge list of apps available for the device thanks to developers. Be sure to check in with SlashGear May 15th – May 17th, where we'll be covering Google I/O live.