Google Glass basketball game broadcast to hit Sacramento Kings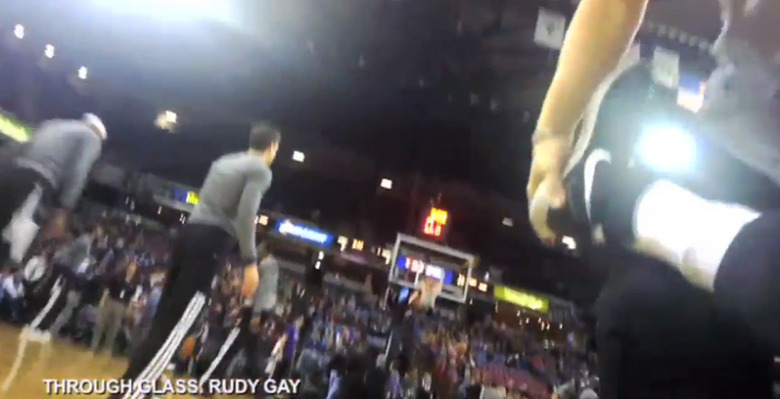 On January 24th, the Sacramento Kings will be broadcasting their game against the Indiana Pacers through Google Glass. While we've seen some sporting video #throughglass before, this will be the first time that a major Basketball game will be shown – by the announcers, the dancers, the mascot, and the players as well. This game will be broadcast and coordinated by a group called CrowdOptic.
The game will have several Google Glass units working on several different users at once. What CrowdOptic will be doing is analyzing everything that's going on and attempting to send out a single, managed feed throughout the game. If you've ever seen the movie "Awesome, I ****ing shot that" by the Beastie Boys, you know good and well that even when there's a massive amount of cameras shooting the same subject, good management can make a single stream seem magnificent.
In a bit of an odd co-announcement this week, the Sacramento Kings have announced that they'll be accepting Bitcoin starting on March 1st. Attendees of the physical game will be able to roll with the virtual currency to buy everything from tickets to official merchandise inside the arena. At the moment it's unclear if users will be able to purchase tickets with Bitcoin online, or if they'll have to head to the arena – strange as that seems – to exchange bitcoin for tickets.
Have a peek above at the preview video with Google Glass and see how it'll – potentially – all be working out. For now we're going to be a bit cautious about saying it'll work perfectly given the sometimes-rough nature of the game. They don't wear straps around their glasses when they need glasses for nothing!