Google gives away Rick Astley's greatest hit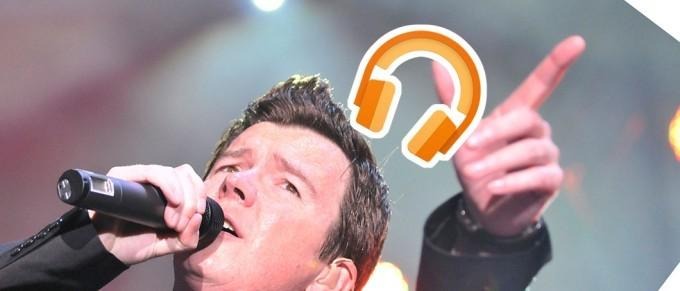 Few musicians have tasted such delicious "one hit wonder" delights as Rick Astley, creator of the internet's favorite song "Never Gonna Give You Up." It's the song you use to "Rick Roll" your friends. You link to the video, you link to the song, you link to Rick's image if you're feeling like your friend knows the joke well enough. Today Google has collaborated with the master himself, giving away the full "Playlist: The Very Best Of Rick Astley" to Google Play Music users today.
The title of this article is no mistake. Rick Astley does have more than one song in his "best" collection, but only one song the majority of the universe is familiar with. Rick knows it. You'll notice that "Never Gonna Give You Up" is only available when users purchase the entire "Very Best" album – you can't purchase the song individually.
Of course if you head to the "Platinum & Gold Collection" by Astley, you'll find the track for a dollar and twenty-nine cents. But you don't want that version. You want the version that's free today – have at it on Google Play immediately.
While we're on the topic, did you know that Rick Astley has multiple greatest hits albums? "Platinum & Gold Collection" is his seventh compilation album – SEVENTH! That, combined with the fact that he has only seven studio albums, should make clear this fellow's staying power with hard-copy album sales.
Never Gonna Give You Up was a number 1 hit in 25 countries when it was released, and though the singer "retired" in the year 1993 (having begun his career in 1985), he returned to the touring circuit in the year 2000 after the Rickroll meme began to take hold.
And now, here's the Cartoon Network "Foster's Home for Imaginary Friends" presentation of the Rick Roll during the 2008 Macy's Thanksgiving Day Parade.