Google+ Games Stream Confirmed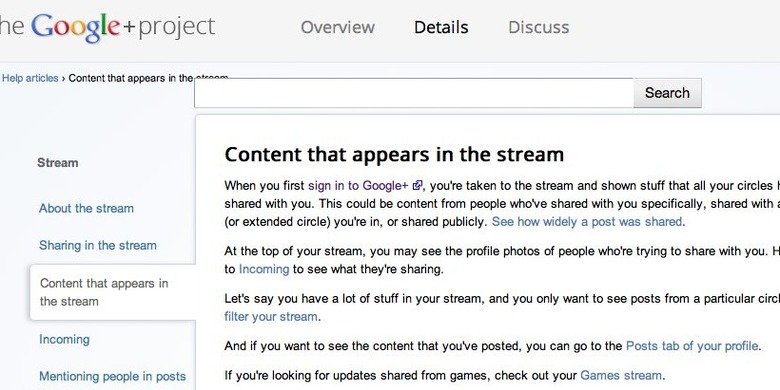 Google's help pages for Google+ have officially confirmed the upcoming Games Stream, a place where results from what will presumably be social-style gaming on the new network will be pulled together. "If you're looking for updates shared from games, check out your Games stream" the help article suggests, though currently the link it mentions leads to a 404 page.
It's not the first time mention of gaming support has been discovered within Google+, though previous indications of the incoming functionality have been buried within the code. As well as the logo, there were several APIs referred to such as "/_/games/getGameFriends", "/_/games/getActivities" and "/_/games/postToStream".
The exact nature of gaming on Google+ has not been detailed, though the search giant has confirmed that APIs will be available for third-party developers to hook into the network. Leaks suggested that Google was already in talks with some gaming companies, with a so-called "social gaming team" responsible for bringing popular titles onboard. However it's also possible that Google+ could be used to pull in Android game results, turning the site into an online leaderboard of sorts.
Such an inclusion would be another strike against Facebook, which has made significant strides in monopolizing the social or "casual" gaming market with titles such as Farmville. Google is believed to have covertly invested between $100m and $200m in Farmville developer Zynga back in mid-2010.
Update: The mention of Games Stream has been pulled from the help page.
[Thanks Max!]