Google-G0 Android concept with wireless base station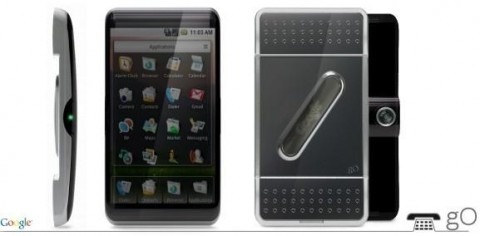 Android concept phones were ten-a-penny back when we though Google themselves would be producing the hardware, but they've dwindled since HTC started pumping out devices.  Happily that hasn't stopped designer Tryi Yeh, whose Google-G0 concept is one of the better we've seen.
Short on proposed hardware specifications, the Google-G0 is dominated by a large touchscreen; that slides aside slightly to reveal the camera and a row of four hardware buttons.  These seemingly get Optimus Maximus-style embedded displays, so as to be contextually relevant.
There's also a wireless charging dock, similar to the Palm Pre's Touchstone, and which can be used with a large-aspect desktop base station with its own display and integrated speakers.  As with most tempting devices, this is all concept right now, but we live in hope that some Chinese OEM will "borrow" the styling for a new Android handset.
[via Android Community]