Google is raising some G Suite prices by 20-percent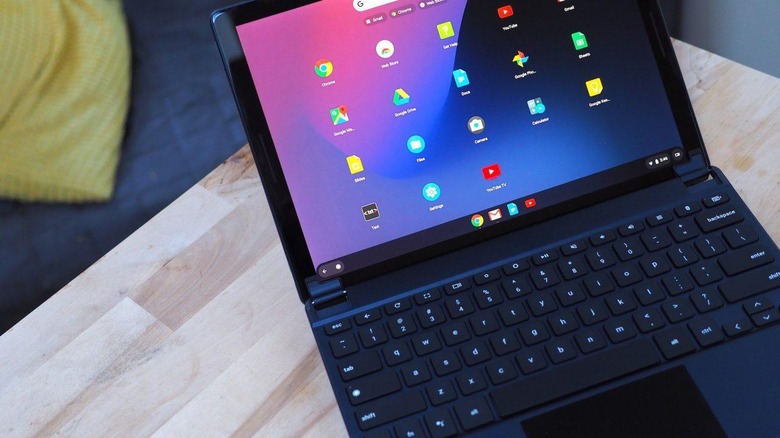 Google is hiking the price of two of its G Suite subscriptions, its collection of apps that replace Microsoft Office, support video conferencing, and live chat. It's the first price increase for the services in a decade, the search giant says. Depending on which plan you're on, you could see the cost rise by 20-percent.
Google launched G Suite back in mid-2006, as Google Apps for Work. Initially it included Gmail, Hangouts, Calendar, Docs, Sheets, Slides, and several other apps and services. Consumers had free access to those apps, but enterprise customers wanting to use their own domain, add extra storage, or gain additional administrative tools and support could pay a monthly or annual fee.
Now, two of the three plans Google currently offers are getting a price increase. G Suite Basic Edition will go from $5 per month, per user, to $6 per month. G Suite Business Edition will rise by $2 per month, to $12 per user, per month. Users paying in their local currency will see an equivalent increase to this 20-percent rise, Google says.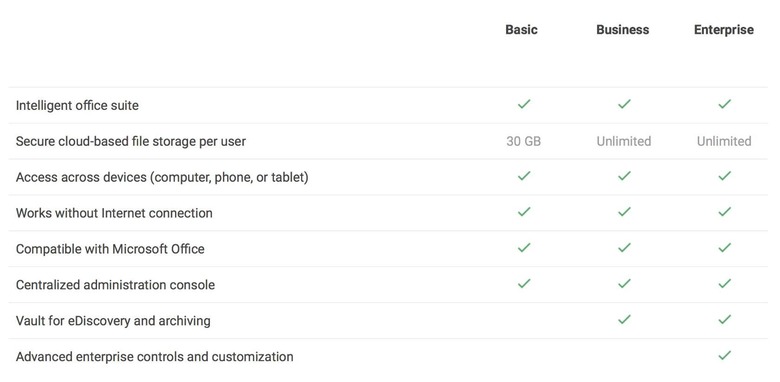 The new pricing will go into operation from April 2, 2019. Pricing for G Suite Enterprise Edition customers, however, will not change. There will also be "local market adjustments for certain regions," Google says.
If you've been paying monthly, your first increased charge will come into place after on April 2. If you've been paying annually, however, you'll only pay the increased fees when your plan renews on, or after, April 2.
It's fair to say that Google's apps and services have advanced considerably in the decade since G Suite launched. That's paid dividends with the rise of Chrome OS, which relies on the cloud-centric apps for a compelling alternative to Windows and macOS. In addition to businesses, schools have been keen adopters of G Suite and Chromebooks, with the web-focused services often easier to manage by administrators.
At the same time, though, Google isn't alone in what it offers. Microsoft's Office 365 suite has brought what used to be a buy-it-once-and-install-it package of apps into the cloud era, with subscription-based access to online versions of Word, Excel, PowerPoint, and the company's other software.