Google Fit Reboot Revealed, Update Now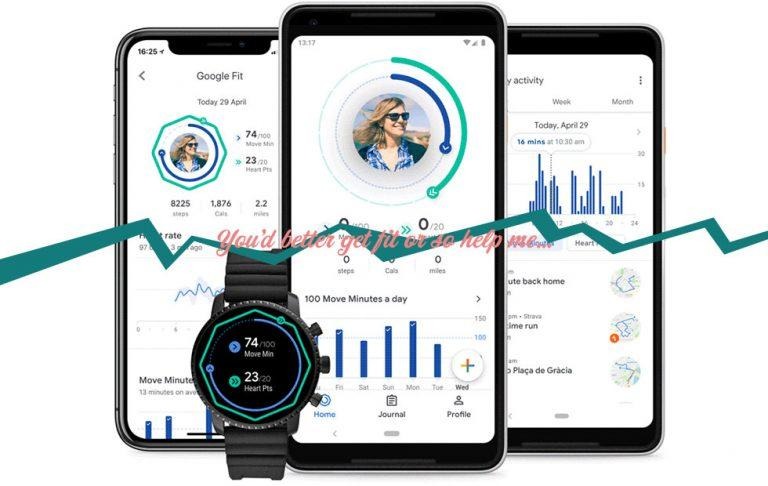 This morning the folks at Google revealed the new Google Fit. This is Google's fitness ecosystem, a system that ties together the many sensors and devices given to users across the mobile smart device universe to create a health-aimed regiment of activity for the everyday average citizen. This system focuses not only on smartphones and fitness trackers, but on mobile wearable devices too.
The new Google Fit program works with the American Heart Association and the World Health Organization to give the whole system a kick in the pants. To give users incentive to get moving, the new Google Fit system pins achievements on points and minutes. Users will attain Move Minutes and Heart Points.
Move Minutes are given whenever the user is literally in motion. This is detected by sensors, accelerometer, gyroscope, and etcetera in mobile smart devices. Users will be motivated to never stop moving – ever – lest they lose out on those precious, precious move minutes.
Just to make sure the user isn't JUST moving, the new Google Fit also focuses on Heart Points. This system gives one point for "each minute of moderate activity." This means, for example, "picking up the pace while walking your dog, and double points for more intense activities like running or kickboxing."
That example comes from Margaret Hollendoner, Head of Product, Google Fit. "It takes just 30 minutes of brisk walking 5 days a week to reach the AHA and WHO's recommended amount of physical activity, which is shown to reduce the risk of heart disease, improve sleep, and increase overall mental well-being," said Hollendoner.
Users will begin to see updates to Google Fit on Android phone or Wear OS (for wearable devices) starting this week. Google Fit's newest updates will be available through the Google Play store, and users can attain said updates by heading in through Google Fit as well.