Google Fit now available via the Play Store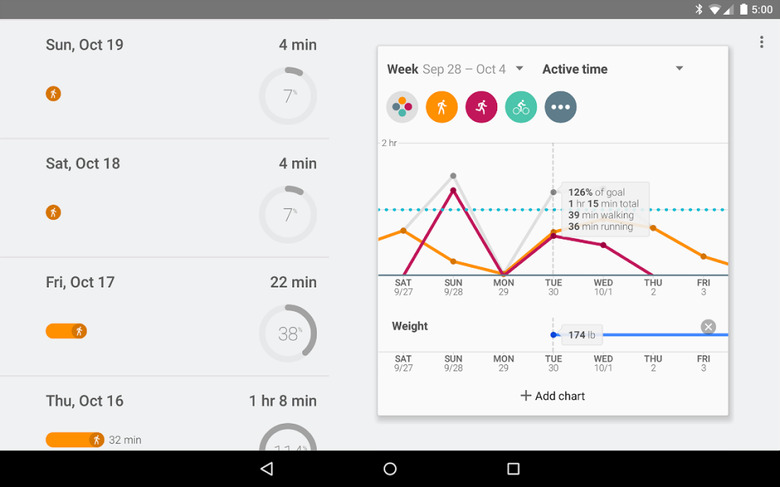 With Apple's HealthKit, we were promised a core app in Health that would give us insight on our overall wellbeing, based on apps that worked with the platform. though HealthKit had a rough start, it's here, and when used properly, not all that bad a take on your health and fitness stats. Google previously announced their own health platform in Google Fit, which aims to do the exact same thing HealthKit does — just for Android. Google has now published their app to the Play Store, and it's compatible with just about every Android phone around.
Google Fit brings you info on your activity level, which is really handy. The Play Store listing suggests you'll need to bring your phone along with you, as Fit uses the sensors in your Android phone to monitor your movement. There is a notation for it working with "third party devices", but none are listed.
That likely means that Google Fit doesn't draw info from outside sources like a Jawbone UP or Fitbit just yet, but we're not sure. It will work with any Android Wear device, though, tying you straight into the Android ecosystem.
At first blush, Google Fit seems like a neat start, but it's limited. It works well as a step counter and activity monitor, but doesn't really cobble in your caloric intake or other factors contributing to your health stats. It's a good first step, but needs a lot of work before it's really competitive with HealthKit, much less Jawbone's platform.
Source: Google Play