Google Fit Dark Mode, Sleep Charts And iOS Workout Maps Added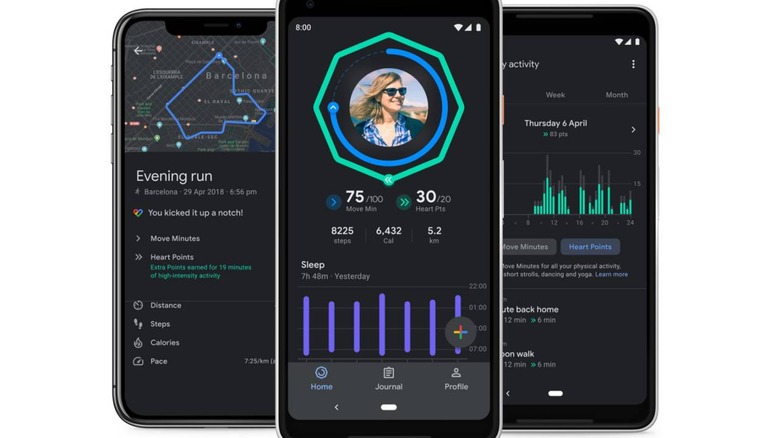 Google Fit is getting a dark mode, with the fitness tracking app promising to be easier on the eyes when the lighting is low, along with other changes for iOS and Android. Now, in addition to tracking movement and heart health, Google is building on Google Fit's sleep tracking support, along with workout mapping for iPhone users.
The app could already collate sleep metrics, connecting to apps that track how much rest you're getting each night and integrating that data into your overall profile. However now Google Fit will be able to create charts that show sleep patterns over time, just as you can see workout charts and step charts.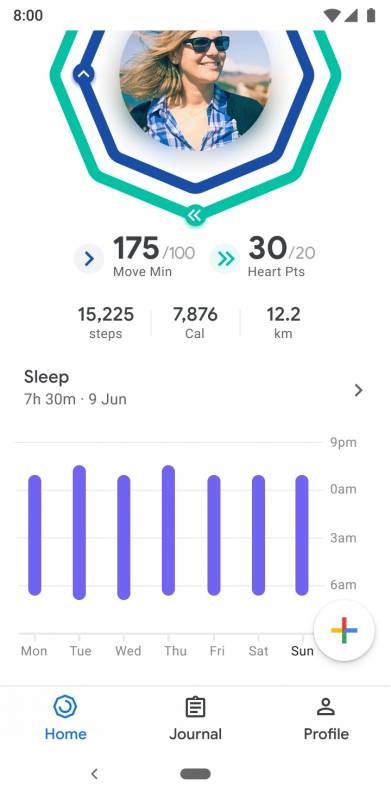 Google Fit will also support the ability to add, edit, and access sleep history through that journal of data. You'll get a week view of sleep information on the Google Fit homepage, including how many hours of rest you got the night before, and what time you went to sleep and what time you woke up for the past seven days. There'll also be a monthly view, which can show both the bedtime and wake-up times for the whole month, and a view which shows how long you slept and the average duration over that period.
A year chart will do the same, but for the whole twelve months. That will break down average duration of sleep per month and as a whole year average.
Another change in the updated Google Fit is partly about trying not to prevent you from sleeping in the first place, by avoiding nighttime eye strain. Dark themes are widely popular at the moment, as OSes move to offer system-wide dark modes that swap brighter hues for dimmer versions. Apps which don't offer a dark theme are fairly obvious in that situation, therefore – not to mention glaring.
Google Fit's dark theme will be activated through the settings, and Google says that it could help save battery life as well as being less intense on your eyes.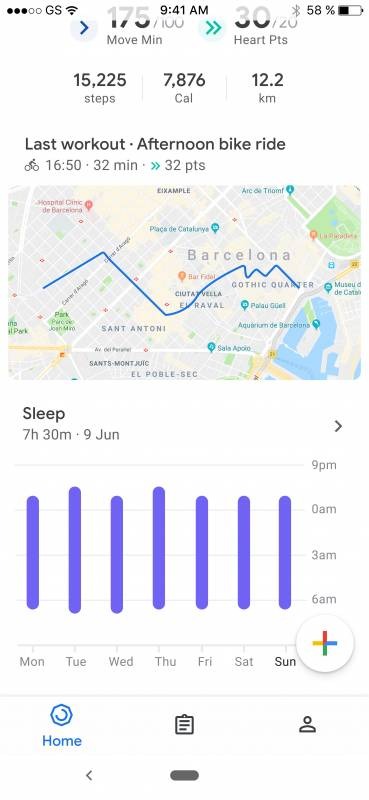 Finally, there's an update for the iOS version of Google Fit specifically. It adds the same workout summary map view for iPhone users that Android users of the app have already been enjoying. If you ran, hiked, or biked while wearing an Apple Watch, Wear OS by Google smartwatch, or using another connected app that tracks location data, Google Fit for iOS will have a map of that route.
Google says the new version of Google Fit should be rolling out over the next week. It'll be available for both iOS and Android.