Google has announced another city set to get its Google Fiber service: Huntsville, Alabama. The plans were revealed today by Google and Huntsville Mayor Tommy Battle; it will involve the Huntsville Utilities' fiber network, something the city had decided to build back in 2014. The city had sought fiber providers who may be interested in coming to the city, and Google apparently expressed such interest.
This is a bit of a change over how Google normally goes about its Google Fiber installation — it usually builds its networks from scratch rather than using any existing infrastructures that may be available. There have been some exceptions, though — in Utah, for example, Google bought a network from the city and is using that to deliver its service. As well, the company is partly using some existing fiber networks in Atlanta, Georgia.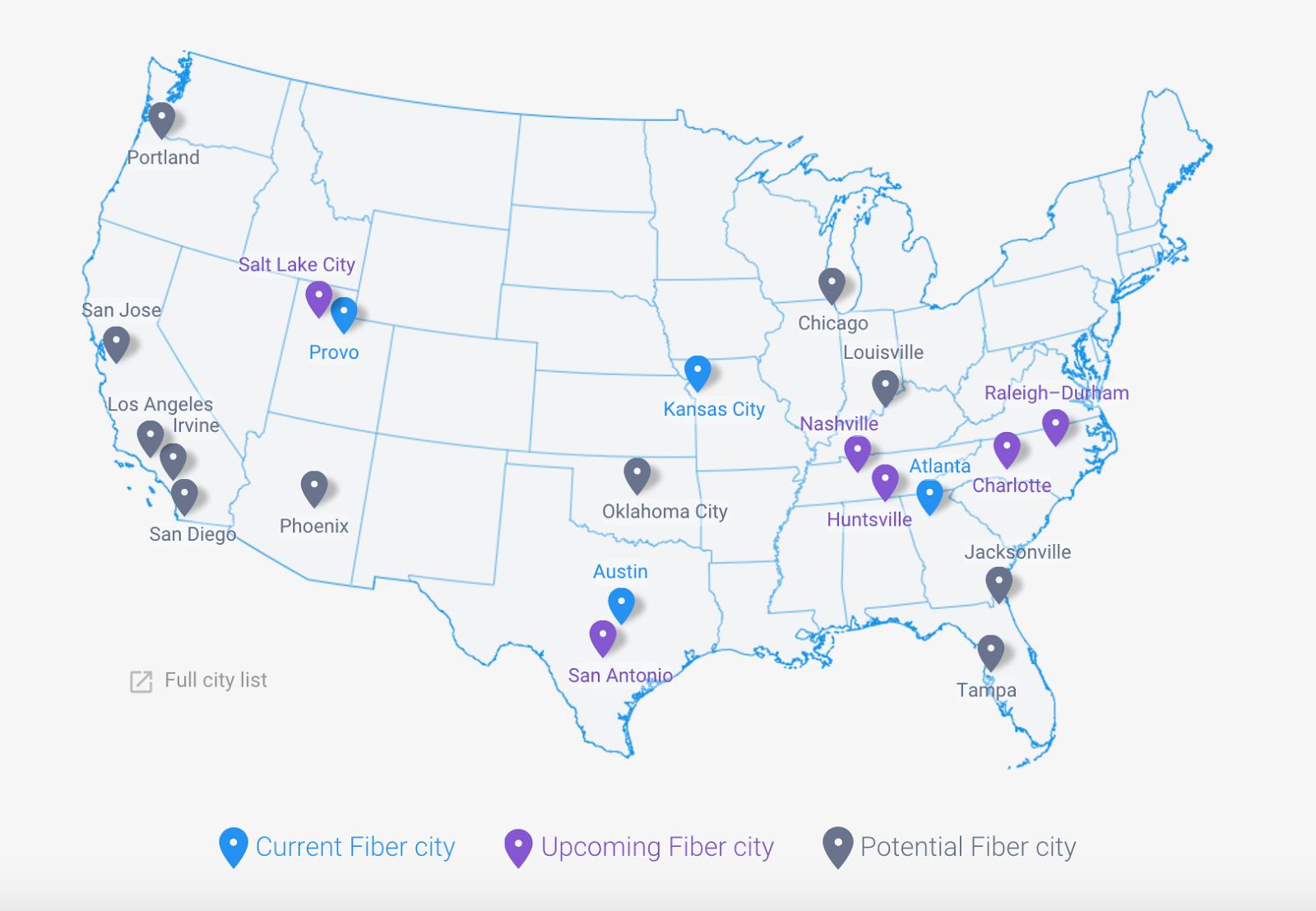 According to Google Fiber Expansion Director Jill Szuchmacher, "The Rocket City boasts the highest concentration of engineers in the country, and ranks among the best places in the country for STEM workers. Ultrafast Internet will help enable Huntsville to remain at the forefront of science and tech."
There are still final approvals that need to be made, then Huntsville Utilities will start designing and constructing the network, says Google. How long it will take to complete the project and get Google Fiber service out to residents is unknown at this point, though interested residents can keep tabs at the Google Fiber Huntsville webpage.
This is the latest of several cities Google is targeting with its slow-but-steady Fiber rollout. As the map above shows, four cities currently have Google Fiber service live, six are in the process of getting it, and 11 cities are currently scheduled as "potential" cities for a rollout.
SOURCE: Google Fiber