Provo, Utah will be the next city to receive Google Fiber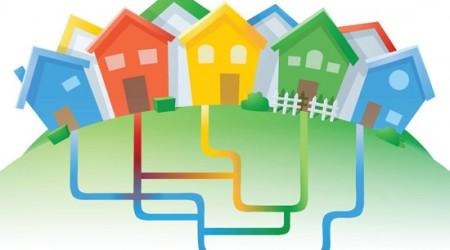 Google has just announced the next city it will be rolling out Google Fiber to. It has chosen Provo, Utah as its next stop because it is home to many tech companies and is ranked as one of the top places in the United States to do business. Because one of Google's goals is to provide high-speed gigabit internet to cities that will further enhance the innovation and future of the internet, it has decided that Provo would be the next, best candidate.
Google will be upgrading Provo's current network with the latest generation of networking technology, in order to help it accomplish its dream of bringing high-speed internet throughout the entire community. Google will be providing residents with its free internet service (capped at 5 Mbps) for just a $30 activation fee. Most residents will want to go after Google's $70-a-month 1 Gbps internet package though.
Google will also be providing its 1 Gbps internet to 25 public institutions including schools, hospitals and libraries. In order for Google to get started with all of this, it plans on acquiring iProvo, Provo's current fiber-optic network provider. On April 23rd, the Provo City Council will vote to decide whether or not Google will be allowed to build out its Fiber network in their city.
If the council agrees to let Google launch Google Fiber in Provo, residents can expect to be able to take advantage of its service by late 2013. Google Fiber is already available in two other cities, including Kansas City, and just recently Austin, Texas. Unfortunately for Austin, Texas, residents there can expect to be able to experience Google Fiber around mid-2014, about half a year after it's expected to be available in Provo, Utah. If you're in Provo, you can sign up for Google Fiber notifications in your city here.
[via Google]