Google Fiber: how do I get it in my home?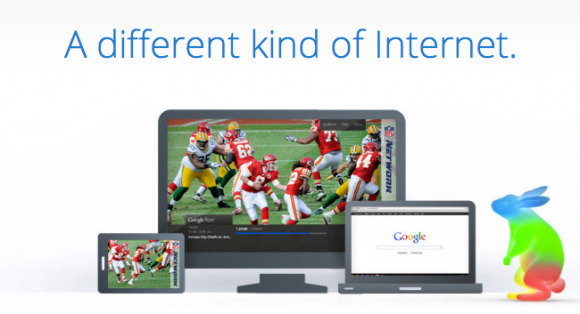 This week Google has reintroduced their very own internet service they're calling Google Fiber, and today they've shown exactly how you can get it for yourself. Though at the moment the service is only available in Kansas City, Kansas, Kansas City, Missouri, and a few surrounding areas, Google plans on spreading this ultra-fast internet connection to the whole United States if it ends up being successful here to start. If you want to get Google Fiber for yourself, you'll first have to work with your community to summon up enough interest that Google can safely say ,"yes, it does seem like it'd be profitable enough for us to head to that area to offer Fiber."
There's an easy to understand video sitting below this paragraph that you should watch if you've got no idea what Fiber is in the first place. It's basically an alternative to the internet service you've got running in your home right now, but with next-generation technology that allows you to go 1000 Mb per second. That's essentially 100 times faster than your current internet goes – upload and download included.
Each city in the areas that are already set to have Google Fiber ready to be set up must also participate in this program to make it a reality for their neighborhood. All you've got to do is head to Google's Pre-Registration page and drop $10 so you'll be on the list. You'll need to have as many of your neighbors do this same thing in order for your area to have a chance at getting Google Fiber.
You can track your "Fiberhood" status at that same link once you've pre-registered. If you get enough people to register, you'll be able to purchase Google Fiber with one of three plans for yourself in the very near future. Fun stuff!
Head to the timeline below to see the rest of our Google Fiber coverage and to see the different purchase plans you'll have soon!