Google Feed Puts Personalized News Stream In The Mobile App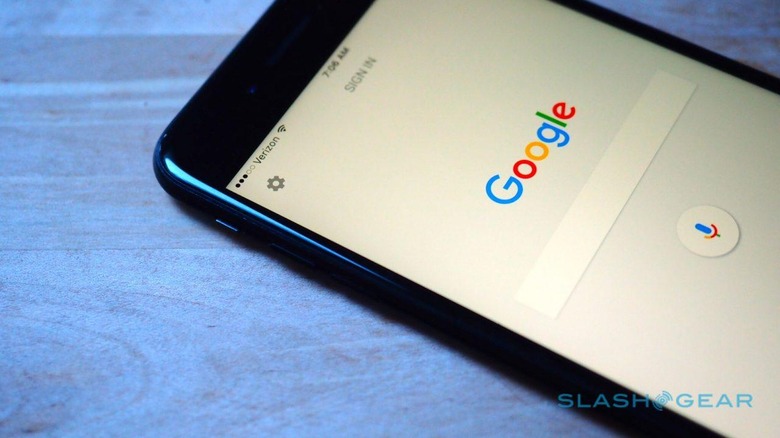 Google's flagship app is getting a rather major update today on both iOS and Android. The update is adding a new personalized news feed that Google refers to as only "the feed." Much like Google Now, this feed aims to deliver information on the stuff you're interested in, but it takes the functionality of Google Now a little bit further.
As announced today on the Google Blog, the feed uses machine learning to improve the more you use it. While Now used your interactions with Google to determine a feed based on your interests, this new feed will also show you cards that are trending both in your area and around the world. Since it's backed by Google's own machine learning algorithms, the feed will get better at delivering content that's relevant to you the more you use it.
We saw an early version of this feed launch back in December, but in the time since then, Google says it has worked to improve the machine learning algorithms at the center of this feature. At a glance, it does look quite similar to Google Now, but with each individual card in the new feed, Google is attempting to give you broader context for the stories presented. For instance, cards that offer news stories may present related articles to give you multiple points of view or, in some cases, fact checking.
Machine learning is a pretty big draw, but obviously, it's not going to be able to gauge your interests and disinterests accurately 100% of the time, especially at first. If something you're not interested in begins appearing in your feed, you'll be able to unfollow a subject by tapping on the card or diving into your Google app settings.
Just as well, if you're interested in adding a topic you've searched for your feed, you'll be able to tap a "follow" button that appears right there in the search results. It certainly sounds like a big improvement over Google Now, so give it a spin for yourself – you should see it appearing today in the flagship Google app for both iOS and Android.