Google+ Explore turns misunderstood network into social Reader replacement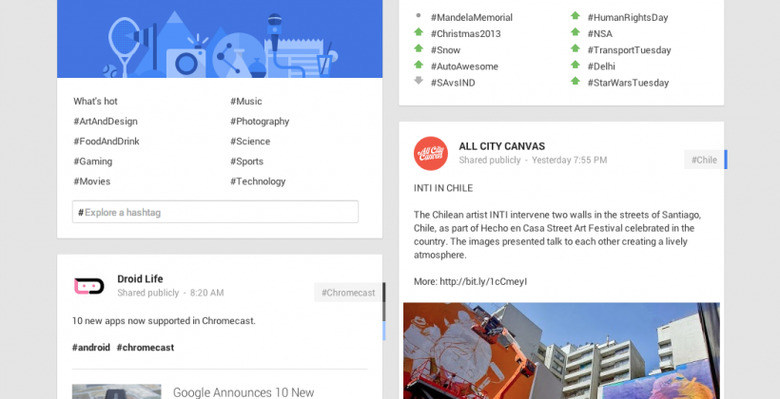 Google has added a new category view to Google+, effectively turning the contentious service into a socially-curated news reader to take on Flipboard, Pulse, and others. Dubbed Google+ Explore, and initially available both on the desktop and in the Android app, the new view combines shared posts and content, communities related to particular topics, and popular "What's Hot" stories that have been highlighted by other Google+ users.
New users of the Explore tab are started off with a preset list of topics, such as Sports and Music; however, it's possible to search for specific topics to customize what's shown. That then surfaces sub-topics – such as "holiday baking" when you're viewing "Food and Drink" – along with prominent related people and communities.
There's also a summary view, highlighting posts spread across multiple categories, and working as an entry point to what's topical.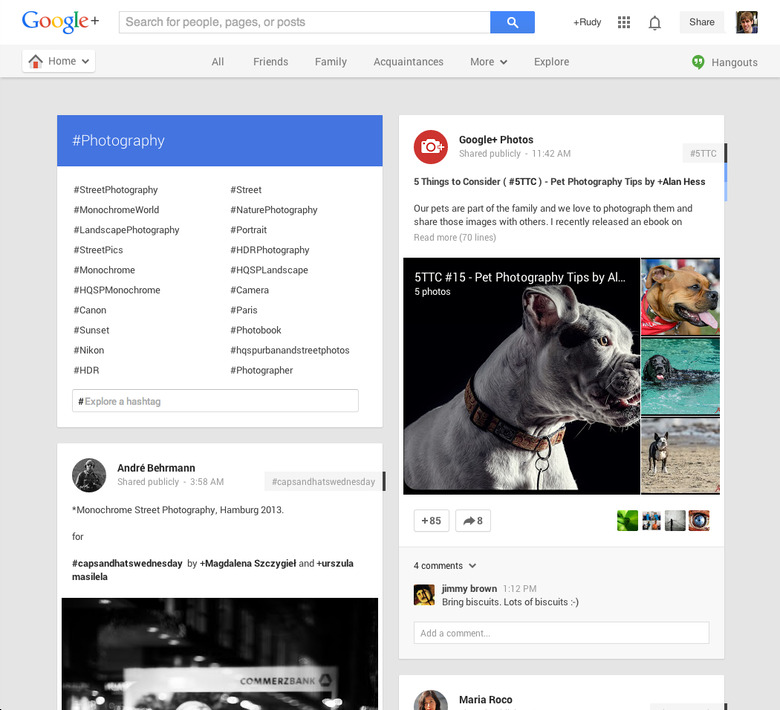 Although it's not being billed as such, at least not yet, Google+ Explore has all the makings of a newsreader service. With no RSS support, Google+ can't exactly replace Google Reader, which was axed back in July 2013, but with more and more news sites feeding content directly to the social network – either via profile pages or articles shared by readers or writers – it may well end up doing broadly the same thing.
That could mean trouble for apps like Flipboard, which have been curating news – including content shared by Google+ users – for some time now. Facebook is also believed to be working on a news app, said to be called Paper, that would offer its own selection of stories and breaking news in part shared by a reader's friends list.
So far, the main experience for Google+ Explorer is on the browser. The Android version is somewhat less comprehensive at this point, amounting to an "Explore Google+" card in the existing What's Hot stream.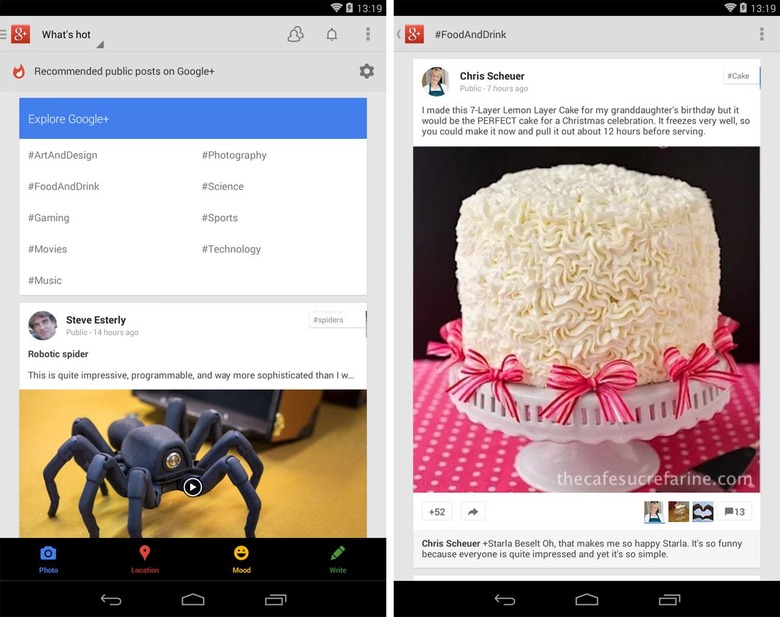 Google+ Explore will begin showing up for Google+ users in the US from today, with expansion to other locations (and languages other than English) promised over time.