Facebook Paper news app could challenge Flipboard this month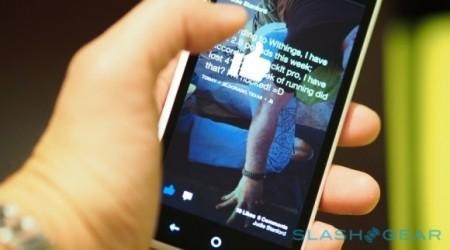 Facebook could launch a Flipboard-rivaling news reader before the end of January 2014, insiders claim, believed to be called Facebook Paper and aiming to bring shared and aggregated stories to smartphone and tablet users. The service – which could be either a standalone app or a mobile-centric site, sources say – has been long-rumored, and is believed to be an attempt by the social network to better monetize its mobile user-base as well as increase engagement.
To do that, Facebook's developers are believed to be taking Paper back to "a time before digital devices" in its aesthetic, with ReCode reporting that the name refers to a new "paper-like" format. Whether that's paper in the sense of the physical material, or newspapers, is unclear, though some mixture of the two is arguably likely.
Like Flipboard, Facebook Paper is said to combine content that has been aggregated from trusted sources with stories shared by a user's friends. However, Paper is also believed to slot in status updates from other Facebook users.
Its origins are supposedly to be found in a previous attempt by the Facebook dev team to rejuvenate the News Feed. Over-ambitious and running over schedule, the project is said to have been split into several components, only one of which made it to the public-trial refresh in March 2014.
The remainder has been split off into a standalone project, Paper, apparently led by VP of Product Chris Cox and UI designer Mike Matas.
Facebook won't comment on the product, though sources inside the company say the current timetable for Paper's release would have it out before the end of the month. The project previously leaked midway through 2013, described at the time as an attempt by Facebook to encourage longer periods of use on each mobile session.