Google event Oct 15 with Pixel 4 on deck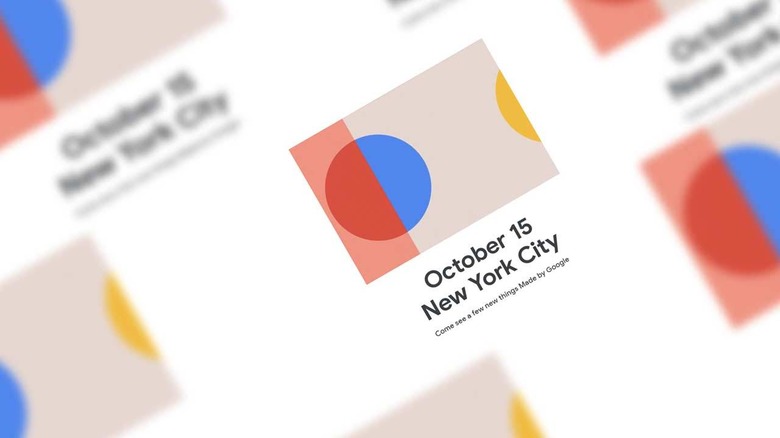 Today the Pixel 4 Google event was confirmed for October 15, 2019. This scheduling and a wide variety of leaks make it a very good bet that the Google Pixel 4 and Google Pixel 4 XL will be revealed alongside other Google devices and services. This event's date placement is extremely similar to the last three years of Google events for their Google Pixel smartphone lineup.
The Google Pixel 4 was not only leaked by 3rd-party sources over the past several months, it's been revealed by Google, too. After the first significant leaks of the hardware earlier this year, Google's PR department decided to take the initiative and reveal the hardware themselves. This was very strange indeed, as the general idea in this sort of situation is to keep a device under wraps until the device is both certified for consumer sales and produced in numbers large enough to literally put said device on store shelves.
But Google decided to try something new, this year. They've already shown us the front and back of at least 1 of a likely 2 different Google Pixel 4 smartphone models. This model has a camera array at its back with two lenses, LED flash, and sensors to boot.
It's likely we'll see a variety of camera improvements as well as new features, the likes of which have been leaked en masse over the last several weeks. Have a peek at the timeline below for more information on what we're expecting from this smartphone (or these two smartphones, more than likely), and stay tuned as we turn up at the event in New York with full hands-on and first impressions with everything Google's got onhand!
The event is scheduled for October 15 in New York City. This event will take place at 12 NOON Central Time (10AM PDT, 1PM Eastern) and will be available for viewing in the YouTube live event embedded above!