Google Earth Gets Revamped With Massive Update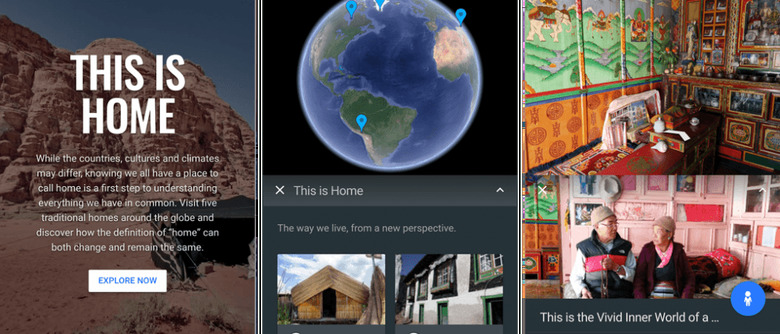 Today is a big day for Google Earth, as Google has delivered a large update that adds a lot of new features. In fact, the update is so big and packs in so many features that Google is prompted to call it "the new Google Earth." Indeed, there's a lot to explore, so let's get down to it.
Perhaps one of the coolest new features is Google Earth Voyager. These are "guided tours" around our fair planet, usually hosted by someone who knows what they're talking about, such as Jane Goodall or BBC Earth. There seems to be a good selection of tours already available within Voyager, whether you're looking to find out more about Earth's exotic locations or cultures, or you just want to find your next travel destination.
Google has also added Knowledge Cards to Earth, allowing you to get more information about the places you're interested in. You can pull up these Knowledge Cards whenever you like, though they're also present in other features like Voyager. Beyond learning more about the location you're currently looking at, you can also use Knowledge Cards to find related places.
Of course, these features require you to have some idea about what you'd like to look at. Earth, however, is a big place, and if you're ever left with a bout of choice paralysis, the addition of Google's age-old I'm Feeling Lucky feature will help you out. Simply click the die icon you see in the left sidebar to be taken to a random location on Earth.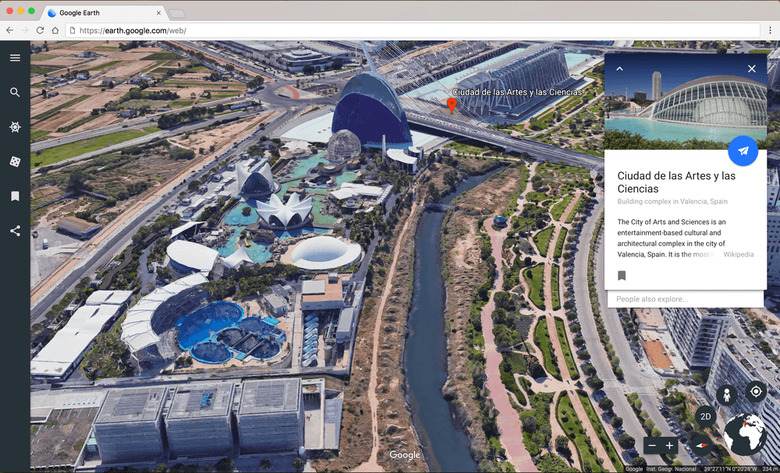 A new 3D button allows you to get an up close view of some of Earth's most impressive structures, and if you find a place you really like, you can share it as a postcard with others. Finally, Google is bringing a new search function to Google Earth VR, as well as adding support for Oculus headsets.
So, it's a pretty big update for Google Earth, and with all of these new features, it will certainly be easy to get lost exploring our planet. This new version of Google Earth is going live today on Chrome and later this week on Android. Users of iOS and other browsers will have to wait a bit longer, as Google says the update will be rolling out in the near future.
SOURCE: Google