Google drops Android Device Manager for new Find My Device app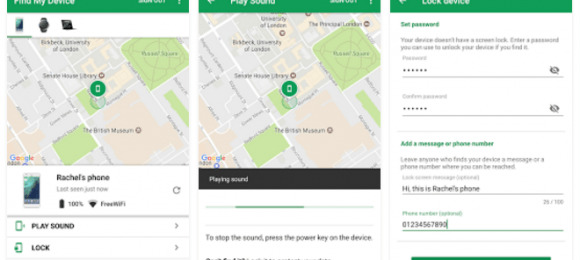 While it may not be as groundbreaking as Google Lens or new versions of Google Assistant, Android Device Manager is getting a much needed update today. The app on the Google Play Store has been updated for the first time in a while, and with that update comes a brand new name: Find My Device. If that doesn't signal that Android Device Manager is entering a new era, then its new look certainly will.
Yes, along with this name change comes something of a visual overhaul. After the update, the app has a much cleaner style, bringing it up to speed with Google's 2017 look. The app's new name evokes Apple's Find My iPhone much more than Android Device Manager ever did, but so do the features the app offers.
With Find My Device, you can view the last known or current location of all your devices with an interface based in Google Maps. If you're in the same location as your device but you still can't find it, you can make it play a chime. If, on the other hand, your device is in a far off location, you'll also have the ability to lock the device, erase it entirely, or make it display a message on the screen.
So, it's nothing too Earth-shattering as far as features go, but this visual overhaul was definitely a little overdue. Google hasn't actually mentioned this at Google I/O yet, and may not considering it would be fairly small scale during a presentation about such massive milestones. Still, with or without Google I/O recognition, this is an exciting update for anyone who thought that Android Device Manager was a little too dated for 2017.
Find My Device is live now on the Google Play Store (download), so have at it. As always, we'll have plenty more from Google I/O 2017, so be sure to stick around!