Google Drive Spotted In The Wild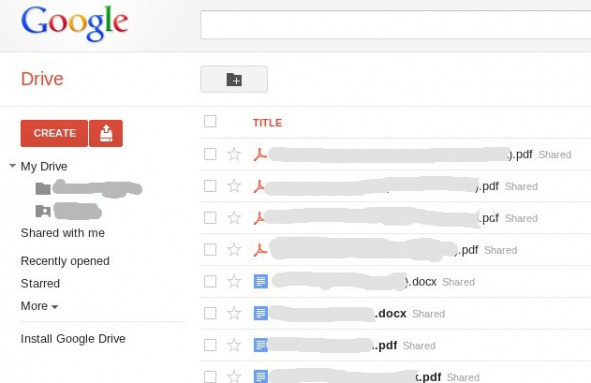 It'll be one massively definitive day when Google unleashes what we still must guess the details of: Google Drive, their soon to be revealed cloud storage service. This service is said to be a free service for most average citizens and businesses with a premium option with added space available also at launch. What we're seeing here today is a screenshot of what one user speaking with GeekWire says is the current way Google Drive looks behind the scenes – looks familiar, yes?
What this vision of what the cloud service appears to be quite similar to Google Docs, a system in which you can upload, store, and edit documents in the cloud. This service is currently used by business owners and students the world over, with Google Drive perhaps looking to expand the program with the doors wide open to all manner of content. Also appearing today are two instances of the icon that will likely appear with the Google Drive environment – it consisting of a ribbon turning over itself three times to make a triangle in red, yellow, and blue.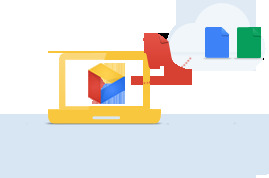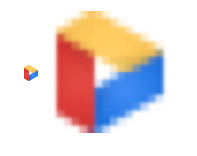 This icon fits in quite well with the already colorful suite of Google icons for their apps such as Gmail and Google+ (both of which I've just realized are just red and white, but still, the original G+ icon was six colors!) Also included in this leak are the words "Install Google Drive" which makes us think that this service will include a desktop app which will facilitate the uploading and downloading of content to and from the Google Drive cloud, much like DropBox has now. Is DropBox about to feel a world of hurt at the hands of the mighty infinite-space-having Google machine?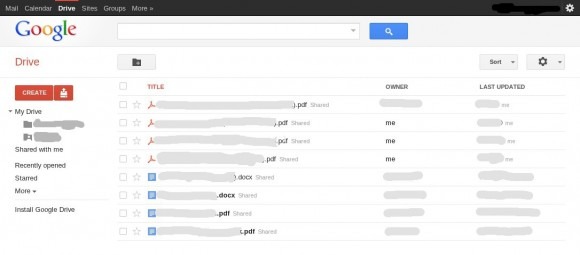 [via Geekwire]