Google Drive now backs up photos, videos automatically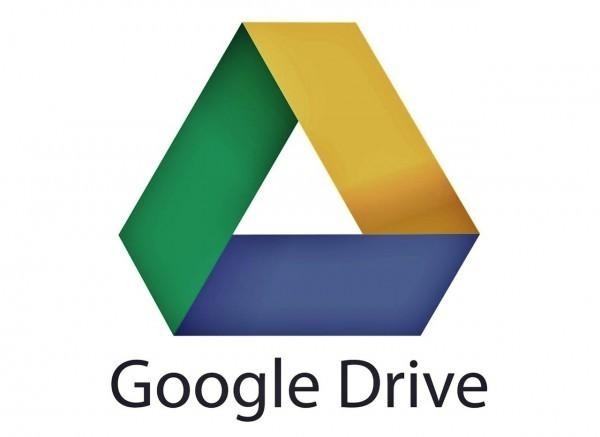 Many of us have photos and video spread all over the web and across devices. Depending on how you've got your cloud storage set up, it's not likely you've got all your media in one centralized location. Today, Google is taking steps to solve that for us. In Drive, you'll soon see a new "Google Photos" menu option, which brings all your photo and video storage to a more convenient location. This move was rumored earlier this month, though it's not exactly what sources claimed Google may end up doing.Originally, the concept was that Google Drive would totally replace Google+ for photo storage. While that still looks to be an option, Google isn't giving up on social, saying "the photos and videos you keep in Google+ Photos will also be available in Google Drive."
Perhaps trying to clarify the matter for Plus-doubters, Google says "Google+ Photos will of course keep helping you store, edit and share your pics. But if you want to organize all your files, all in one place, Drive is here to help."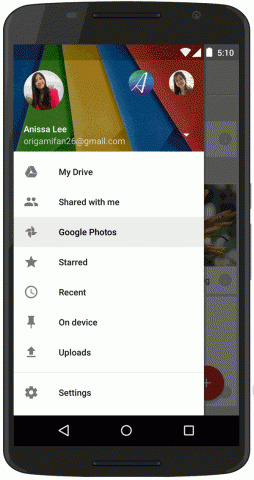 The language in the update is a bit less convincing regarding social on iOS. While Android ties things together better via the Google log-in, iOS users will have the option of auto-upload straight from the Camera Roll, it seems. The update language claims it's rolling out over the next few weeks, and doesn't suggest a Google+ account is required.
Android's update wording simply says "more powerful ways to organize" under Google Play's 'What's New' header.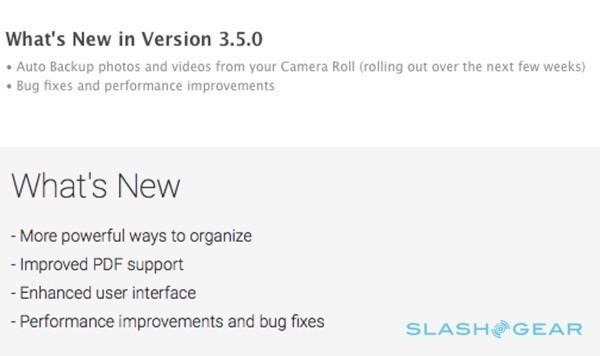 With Amazon upping the ante on cloud storage recently, this is something many will enjoy. The addition of media auto-backup to one of the better (maybe best) cloud storage solutions around is going to be very attractive for existing and new users alike.
Source: Google