Google Drive leaked: 5GB cloud space for free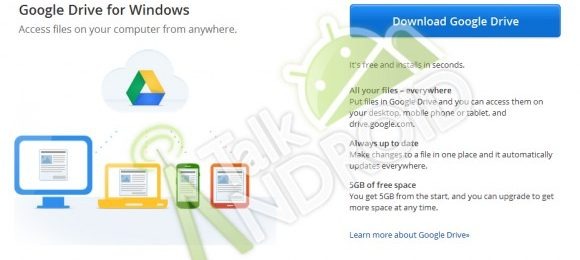 There's a new service popping up this week from Google, a cloud service by the name of Google Drive. We've heard of this service before, it being akin to Dropbox in its ability to be a cloud server for your files, and now we've got word from The Next Web that the service will be launching this Tuesday (a week and a day from now). This service will be 5GB of free space and will be available for access on Mac, Windows, Android, and iOS right out of the box.
Google Drive will be popping up with a bit more space than what will be their main competitor, Dropbox, with 2GB. It will be free, of course, and will operate very similar to Dropbox in its ability to be a desktop-integrated application working with drag and drop windows. This service is set to be free in its most basic form and pay for additional space. The image you see above from Talk Android isn't quite so new, but may very well be real as well.
Have a peek at the timeline below to get additional insight as to how this project came about – then realize this: this is not Google's first entry into the cloud space. They've been giving away space int he form of Google Music's ability to hold thousands of songs for free, and Google Docs has a monstrous amount of space for your documents as well. Gmail, too, has been Google's headline "cloud" service for many years.
Will you be able to resist using Google Drive when the time comes?
[via The Next Web]