Google Drive Leak Shows 5GB Of Storage And Mobile Apps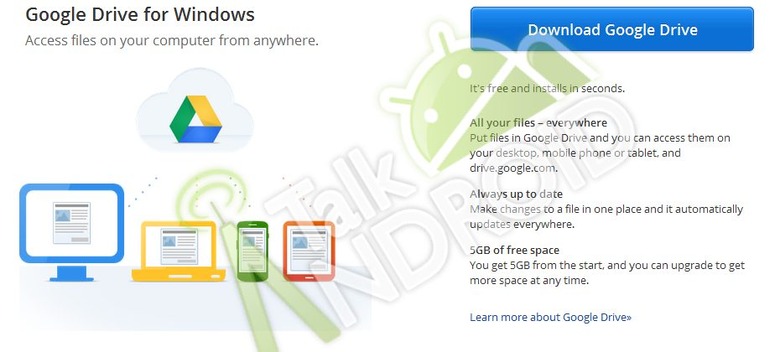 There were rumblings just a few days ago that Google was finally on the verge of launching their new cloud storage service, Google Drive. Sources speaking to GigaOM said that the service would launch in early April, come with 1GB of free storage, and have a similar UI to the current Google Docs interface. A new screenshot has emerged that shows Google will be offering even more than that.
Talk Android managed to get their hands on a leaked screenshot of the sign up page for Google Drive. When users sign up for the service, they'll be received 5GB of free storage instead of the previously rumored 1GB. That's more than competitor Dropbox offers, currently serving up 2GB at signup.
Files won't just be restricted to the desktop, with the website saying that you'll be able to access content from a "desktop, mobile phone or tablet, and drive.google.com." The service, then, will most likely work similarly to Dropbox and other alternatives, with customers being able to access and make changes to files from one device, which will then update everywhere.
Google's own documentation on their Support page has already been updated to indicate that an Android app will be offered, which will require "ongoing syncs to update your documents." That will lead to increased data usage: Google warns that you should take care if you have a limited bandwidth allowance from your ISP.
[via The Next Web]