Google Drive cloud storage tipped for April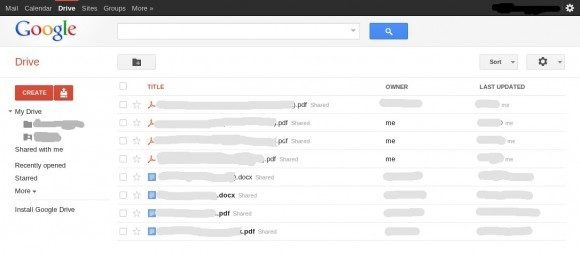 This Spring we're likely to see what for so long has been a mythical creature waiting to pounce on the world of costly cloud storage: Google Drive. This system would and will be an online file storage system run by Google which will be revealed, if sources speaking with Om Malik of GigaOM are correct, early this April. This system has been rumored for several years and indeed did pop up under a different name in 2010, with Google allowing you to upload documents and files to Google Docs, but this is the real deal folks.
This Google Drive system has been tipped to include 1GB of storage space for free to anyone with a Google username. This system will go into contention with Dropbox which currently offers the same deal but with 2GB of storage space. How Google will compete with systems such as Dropbox is with their fully integrated system – you've already got a Gmail account, why sign up for something extra when you've also got storage space here on Google?
Google Drive will take on an aesthetic not unlike Google Docs and will allow you to work with Google Apps for domain specific storage. Google has apparently prepared an API for third party apps that will allow people to store content from other apps in the Google Drive. This system will be both impressive and, barring any disasters between here and then, should be extremely popular.