Google Doodle celebrates filmmaker François Truffaut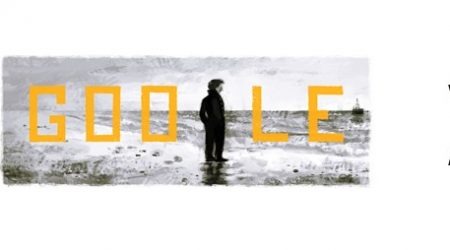 Google's periodic homepage doodles often celebrate tech, but the search company has looked to French avant-garde cinema with a birthday celebration for François Truffaut. One of the founders of the French New Wave style, Truffaut was born on February 6 1932 and is perhaps best known for the 1959 film The 400 Blows, a part-autobiographical story of an illegitimate child and his struggles through adolescence.
Google's doodle – a three part slideshow of stylized drawings – begins with a sketch reminiscent of the final frames of The 400 Blows, where central character Antoine Doinel stares out at the sea:
Truffaut would have been 80 today, and in his 52 years directed over 25 features and shorts. He also produced screenplays for a number of titles, and was an actor in Steven Spielberg's famous 1977 film Close Encounters of the Third Kind.
More on Truffaut in his Wikipedia article.