Google Docs Mobile Gets Sort, Narrow, And Share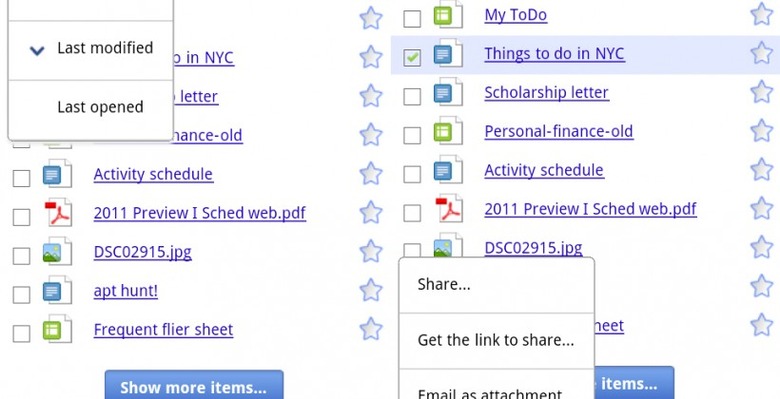 Google Docs for mobile just got an update today that will make it easier to sort and share your documents. An Android app for Google Docs is already available, but non-Android users still rely on the mobile browser version for accessing documents on the go. This update includes a new look and the added ability to sort, narrow, and share multiple documents.
The new layout now adds two new dropdown buttons to the top left corner of the screen. The first dropdown button is Sort which lets you organize your documents list by name, by last modified, and by last opened. The second dropdown is Narrow by and lets you specify a subset of documents.
A new share button is added to the bottom left corner of the screen and appears when you've selected one or more documents from your list. You can select multiple documents and then click the Share button, which will give you the option to Share, Get the link to share, or Email as attachment.
[via Google Mobile Blog]