Google Docs is down: Here's when it'll be back [Update: It's back!]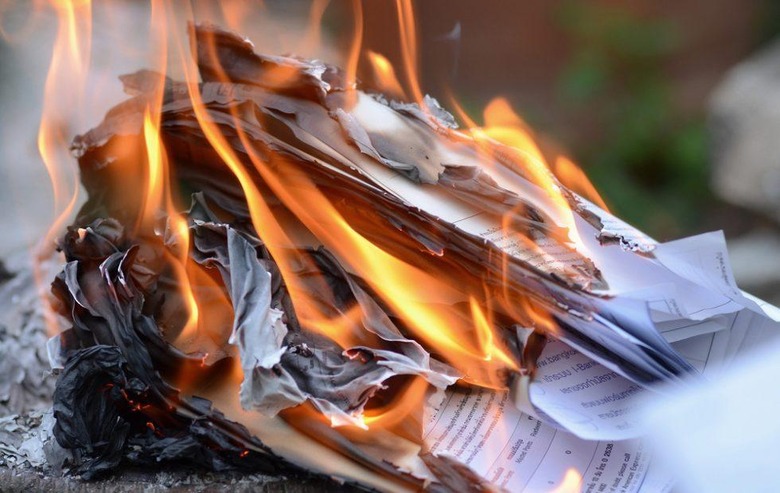 Google Docs was knocked out earlier today for some users in multiple regions around the world. This down time was classified by Google as a mid-level issue – a Service Disruption – rather than a full Service Outage. At the time this article is set to be published, most users will be well on their way back to full service, all around the world.NOTE: There is no reason to suspect that any Google Docs files have been destroyed, lost, or damaged in any way. Despite the pile of documents being burned at the head of this article, no such burning seems to have occurred at Google. Your files are safe, up there in the cloud!
UPDATE: A Google representative added the following – "Quick heads up that, per the G Suite Status Dashboard, the problem with Google Docs should be resolved. We're also updated our Docs Twitter handle to reflect this. On a note of clarity – this issue solely impacted users of Google Docs (i.e. not Drive, Sheets, Slides, Hangouts, etc.) as has been reported."
The first report today from Google on this issue included the standard fare: "We're aware of a problem with Google Docs affecting a significant subset of users." Google also included word that they'd be updating Google Docs users by 4:30 Central Time about when service could be expected to return in its full capacity.
Google also included the ominous – but expected – warning like so: "Please note that this resolution time is an estimate and may change." Despite this, Google released an update on the situation at approximately 5 minutes before 4 PM, a full 35 minutes earlier than expected. Google's full response at that time was: "Google Docs service has already been restored for some users, and we expect a resolution for all users in the near future. Please note this time frame is an estimate and may change."
Google Docs developers also released a message about future users of the service, once the service returned to full power. If a user finds themselves face to face with a problem that does not appear to have to do with an outage, the page Known Issues should be the first place to look for an answer.
Outside of Google Docs, no other G Suite app or service has had any known service disruptions or outages today or for the past week. Users can also check the G Suite Status Dashboard for notes on outages as Google acknowledges each of them. And thus ended one of the shortest disruptions in service for any app ever – clearly!
Update: Google Docs is back online, as of 2:10PM PT. Google made the following comment:
"The problem with Google Docs should be resolved. We apologize for the inconvenience and thank you for your patience and continued support. Please rest assured that system reliability is a top priority at Google, and we are making continuous improvements to make our systems better."