Google Denies Navigation to iPhone Owners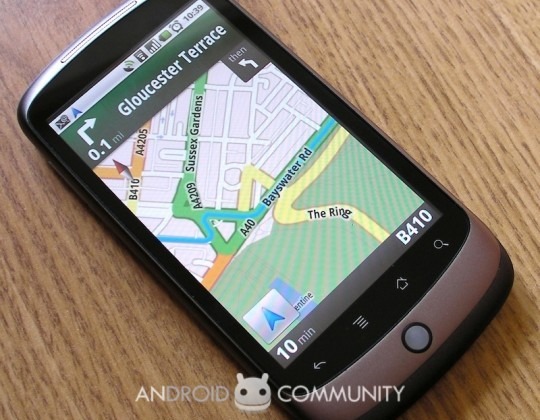 Earlier this morning we told you that the iPhone was getting Google Navigation, thanks to the fine folks over at Mountain View. Well, apparently that's not what Google meant at all. In a pretty stern approach, a Google spokesperson has come forward and blatantly said that the iPhone will not be getting the Navigation feature.
According to PC World, Google has kept their promise to bring Google Navigation to other platforms, but that the iPhone Operating System is not included on that list. And while it's great that Google has given its free Maps Navigation to UK-based customers (whether you're on Android 1.6 or later), it doesn't look like iPhone users are going to be getting any of the free turn-by-turn goodness any time soon. If at all. The Google spokesperson went as far as to say that they had never said iPhone OS was included from the get-go, but that they did say it was coming to other platforms in the future.
So, iPhone users out there don't get to jump on the pre-caching Navigation awesomeness. We're sure that upsets a few users out there, but does it rile up the whole bunch? There are some good features to Maps coming down the pipe for iPhone users, reportedly, so perhaps those features will satiate the appetite. Then again, getting turned down for a free app like Google Navigation is pretty disappointing.
[via Android Community]