UK Android users get Google Maps Navigation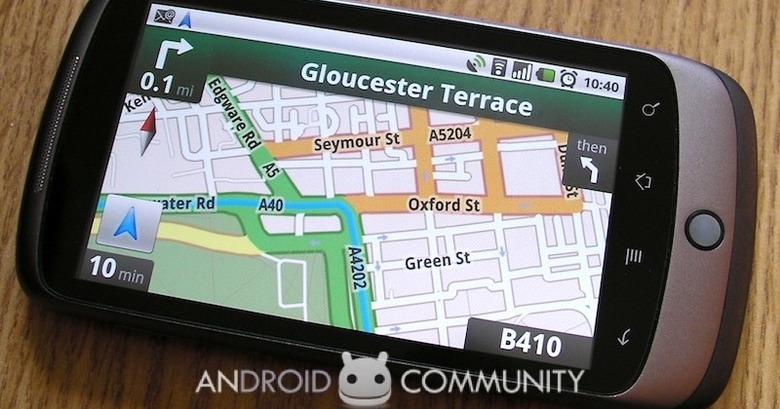 Android users of the UK, rejoice!  After enviously peering over the Atlantic at our US siblings and their Google Maps Navigation access, an impromptu overnight update has delivered spoken turn-by-turn directions to UK Android devices.
The update – GMN Beta v4.1.1 – offers pretty much all the features from the US version, including 2D/3D map views and various overlays with POI, fuel station and traffic information.  If you have a Nexus One you can also search for a destination by voice command.
Google originally said that the limit on Navigation functionality was down to map data rights; it seems that they've now been able to negotiate those rights for the UK market along with the US.  It remains to be seen whether they'll do the same for mainland Europe, or indeed update any of the Google Maps apps for other platforms such as Windows Mobile or iPhone OS.
[via Android Community]