Google debuts Smart Lock password manager for automatic logins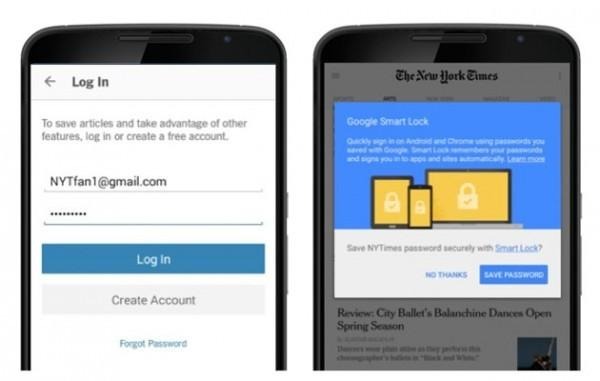 While Goggle's keynote at I/O 2015 yesterday was practically bursting at the seams with new information about Android M, the latest version of the mobile OS, there have also been a number of smaller, less high-profile announcements made. One such case is a new cross-device password manager they're calling Smart Lock for Passwords. At first it might sound like a basic "remember username/password" request in a browser, but it actually goes beyond that and works within Android apps too.
It starts out working just like mentioned above; you enter login credentials for the first time in an app that supports Smart Lock, and if you choose to have those credentials saved, the information will be entered automatically the next time you're asked to log in. Credentials are stored online, so automatic logins are extended to any Android device with your Google account, include Chrome on the desktop.
One of the first big names to support Smart Lock is Netflix, so you can log into their app on your phone once, and then never have to worry about entering usernames or passwords for Netflix on your tablet or Android TV. If you enter credential for the first time in Chrome, they will be available next time for the apps on your mobile device.
Other apps and services that have been confirmed to integrate Smart Lock include The New York Times, Orbitz, Instacart, and Eventbrite. It won't work with just any app automatically, developers must use Google's Credential API to add Smart Lock to their app.
What may be most concerning for users is the idea of storing passwords online with Google, a company that likely already has control over a large amount of users' private data. It isn't exactly clear what measures Google is taking to keep credentials secure, but Smart Lock is optional, so if users aren't comfortable they don't have to use it.
SOURCE Google