Google Daydream detailed as Android VR platform, replacing Cardboard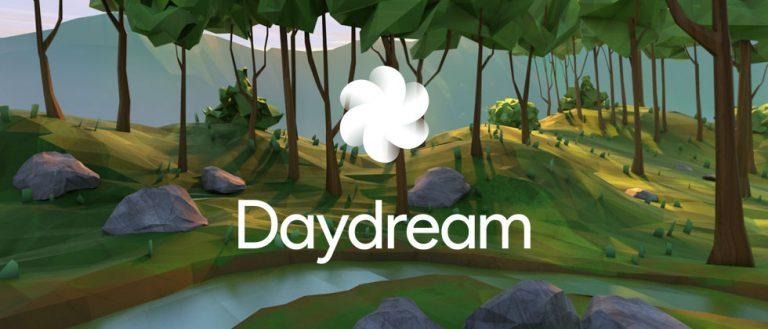 This week Google Daydream has been introduced as the new name for Google's platform for Android VR. Software and hardware, that is. This program includes VR optimizations for smartphones, plans for headsets and controllers, and pathways for VR apps for Android – and Daydream. This system includes VR Mode for Android N – that's the next version of Android for all smartphones and tablets – so this is going to be a fully-integrated big deal for the next generation of smart devices.
This system is phone-based. There's still going to be a headset that holds your smartphone, just like Cardboard did. Here, the system will be far more advanced – in terms of software, primarily, but also in terms of comfort and control.
The Daydream Controller will allow users to control what they see in the headset, in VR, with motion controls and touch. Sort of like what you're able to experience today with the HTC Vive.
"VR should be mobile, approachable, and for everyone." – @claybavor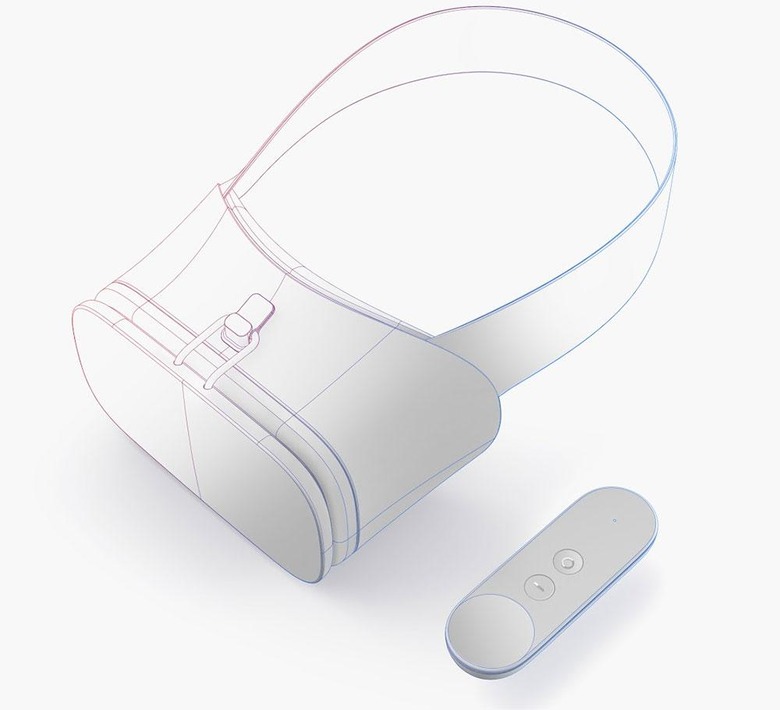 Daydream is not a device.
It's a set of specifications for a couple of pieces of hardware as well as a platform (based in Android) for virtual reality experiences. Like what Google revealed earlier today as The Google Assistant, this is more of an idea, or a clarification of terms, than it is a brand new set of apps/hardware.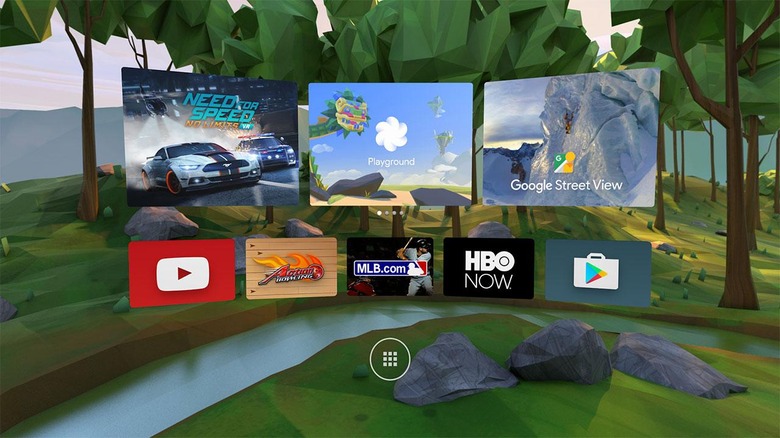 ABOVE: Daydream Home in Android.BELOW: Google Play VR in Daydream in Android.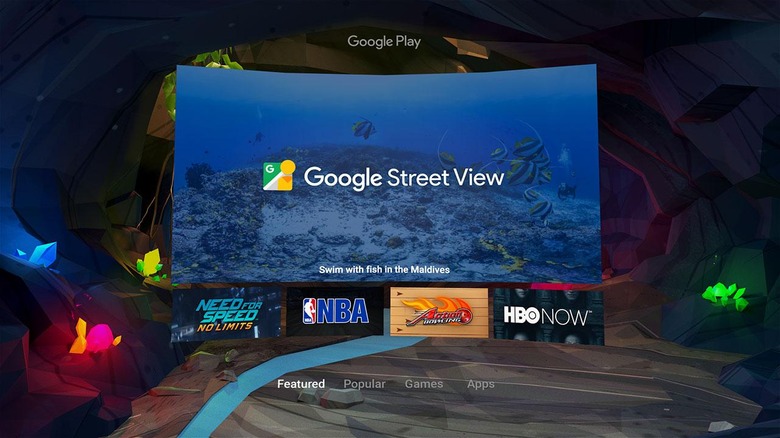 Facts about Daydream VIA Google:
• Android component and device manufacturers for Daydream-ready phones: Samsung, HTC, ZTE, Huawei, Xiaomi, Alcatel, Asus, LG, HTC, Mediatek, ARM, Qualcomm, Imagination Technologies
• App partners: The New York Times and Wall Street Journal are bringing their VR apps to Daydream, Hulu, Netflix, HBO, IMAX are bringing their libraries to Daydream, USA Today, CNN, MLB, NBA and Lionsgate are also app partners
• Gaming partners: Ubisoft, CCP, Netease, Electronic Arts, Otherside Entertainment, Minority VR, Resolution, Turbo Button, nDreams, Climax Entertainment are creating games for Daydream
• Google services like YouTube, Street View, Play Movies, Play Store and Google Photos will have VR apps
• Daydream home will be the first place you go with Daydream, a place for your content, apps, and to discover new things
Google suggests that they are "working with Android manufacturers to add a few key components (like specific sensors and screens) to their upcoming devices that will make them Daydream-ready." Google also says that they are "sharing a reference design for a viewer and controller with Android manufacturers so they can make their own, they will focus on being comfortable and intuitive."
Above you'll see the Google presentation of Daydream from Google I/O 2016. There you'll learn about what it'll mean to be a smartphone that's Daydream ready and what these new devices will be capable of doing – the headset and the new controller, that is.
If you just want to watch the video about the controller, we've got that too.
Stick around SlashGear's new Daydream tag portal for more!