Google's Cloud Print has landed on Android, bringing official support for the wireless printing system to smartphones and tablets. Previously supported only through third-party apps, with Google keeping official Cloud Print access for Chrome OS, the new app basically allows Android users to pick a file on their phone and push it to a compatible printer, no matter where they are.
The Google Cloud Print option shows up on an Android device as part of the sharing menu, which means that pretty much any application with a sharing option can spit out a physical copy. There's also print queue status monitoring, as well as control over the various settings on the printer – model depending – including whether it prints in color or monochrome, which media and orientation is used, resolution, and the number of copies.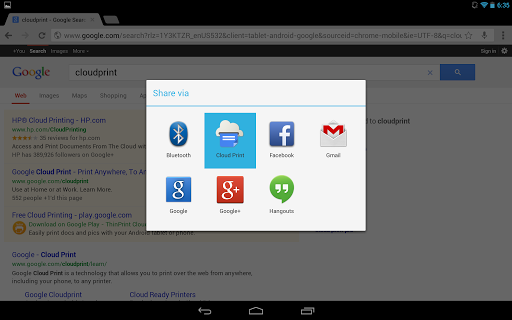 The app itself is a free download, though you'll of course need a compatible printer. There are two ways of going about that: cheapest is to use a PC or Mac to bridge an existing, generic printer with the Cloud Print service.
However, some models support native Cloud Print functionality, connecting directly to Google's cloud service. That means no intermediary computer is required.
Google Cloud Print works on Android devices running v2.3.3 or above, and is available from Google Play. You can share multiple printers in multiple locations, meaning the same app can handle print jobs at home, at work, and anywhere else.