Google Clips is one more camera lens for Pixel 2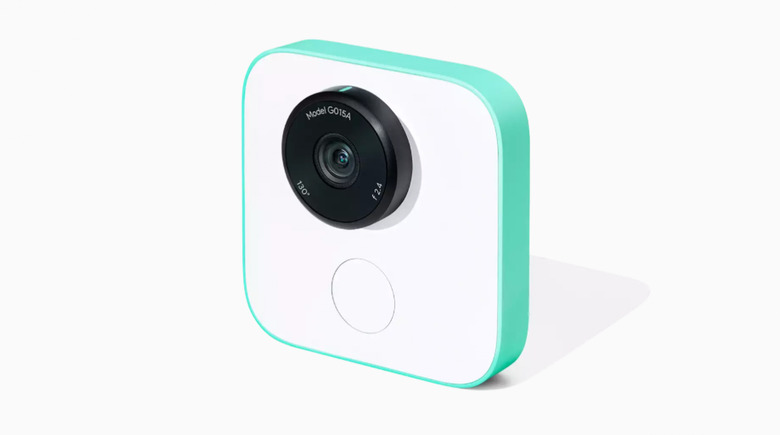 This morning Google revealed a new camera to work with the Google Pixel 2. This device is a tiny rounded-edge square with a single lens and a shutter button. This camera was built primarily for kids and pets – or this first version is, anyway. Inside is an artificial intelligence engine that looks for moments that seem most relevant to you, the user.
The camera is made to get smarter with time, learning the sort of moments you'll want to capture. Machine Learning all happens on the device itself – no blasting info to the internet first. In the same vein, the device keeps media in its hardware, but can deliver media wirelessly whenever you want.
Viewing the media captured on the Clips device can be done on the Google Pixel 2 – we'll see how long it takes to get access on other sorts of devices. This device is made to launch with the Pixel 2, and to work together with the Pixel 2 right out the gate.
This device has its own "clip" at its back to allow it to stand up and/or clip on to a wide variety of other products. This camera needs to be recharged from time to time and has a built-in rechargeable battery to work with.
This miniature camera called Google Clips will be delivered "soon" for a price of $249 USD. Stick around as we learn more and transmit more to you today and through the next week. These devices all work within the Pixel family – and with Google Home, all based in the universe that delivers Google Assistant to the end user.