These Chromebooks come with 6 months of free Netflix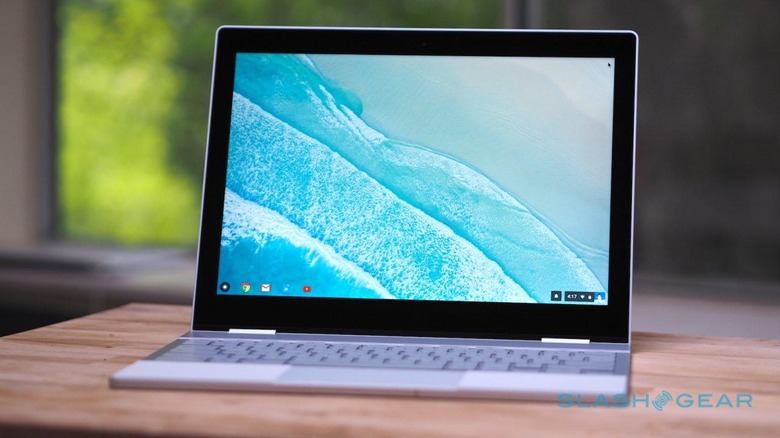 If you've been thinking about adding a Chromebook to your holiday wish-list, Google is offering to sweeten the deal with a tempting Netflix subscription thrown into some of the most popular models. Buy one of the eligible Chromebooks, and you can sign up for a free, six-month Netflix account to enjoy on the Chrome OS laptop.
The offer is available to a handful of recent Chromebooks. Google's own Pixelbook is included, while the Samsung Chromebook Plus and Chromebook Pro models are also eligible. If you bought one, you'll be able to redeem the offer directly from the notebook itself.
The plan in question is Netflix's "Two Screens at a Time Streaming Plan," which usually costs $10.99 per month. However, the streaming video company says that users will also be able to apply the amount – with a total value of $65.94 – "to a different plan," which suggests that if you want to step up to one of the company's higher-value options, you'll be able to add money to that in order to do so.
Netflix refers to the plan Google is bundling as its "Standard" plan – it also has a "Basic" plan which only supports a single device accessing the service at a time. The Standard plan also includes HD video, whereas the Basic plan tops out at standard definition (SD); they also include support for downloading content for offline viewing to two or one devices respectively. Finally, there's the Premium plan.
That includes HD or UHD video quality, depending on availability of title. It also supports viewing by up to four devices simultaneously, and offline caching for up to four phones or tablets.
Google says the deal will be available until December 31, 2017. The Samsung Chromebook Plus is the cheapest of the three eligible models, priced from $449, while the Samsung Chromebook Pro comes in at $549. Top of the tree is Google's Pixelbook, which starts at $999.
MORE Google