Google celebrates its billion-user products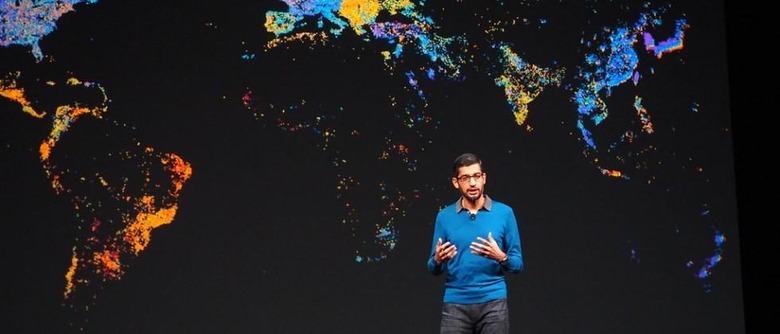 Google now has at least one billion users across almost all of its major products, including search, YouTube, and Google Maps. The milestone was announced by Sundar Pichai, Senior Vice President of Product, at the opening of Google I/O 2015 today. Android devices are now offered by 400 OEMs worldwide, with carrier support from 500 carriers, and more than 5,000 devices, Pichai confirmed. And those aren't all the achievements, either.
Over one billion people use Android, and over a billion people use Chrome. The Gmail team is almost there, too, with 0.9bn on Google's free email service.
Actually understanding exactly what those sort of numbers mean can be tough. Google's strategy was a cloud of fast-moving dots, running around the huge panoramic display that spanned the walls of the Moscone West hall where the I/O keynote took place.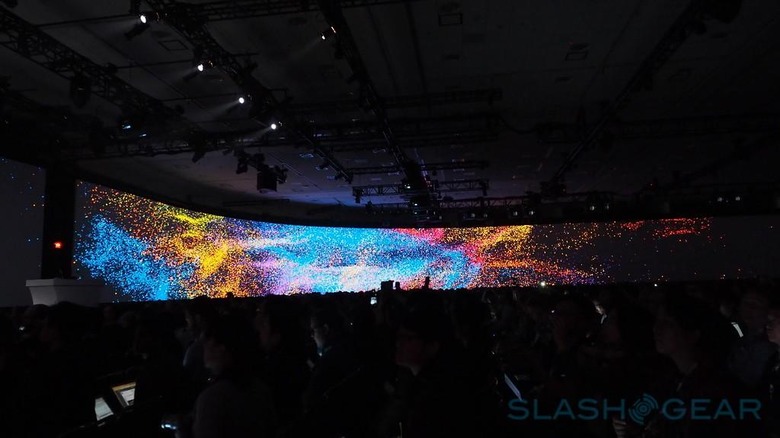 Each dot – as can be seen in the image above – represents a single device. Device tiering is color-coded, with blue standing for high-end phones with pixel-dense displays; Pichai name-checked Samsung's Galaxy S6 as a device indicative of the category.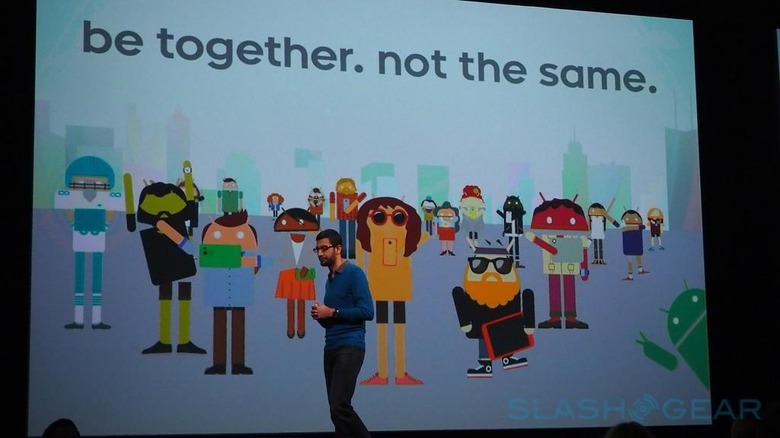 Meanwhile, some of the newer platforms are also gathering pace. Android Auto, for instance, has been adopted by 35 brands; yesterday, for instance, Chevrolet confirmed that fourteen of its 2016 model year cars would be fitted with it and Apple's CarPlay.