Google buys Fossil smartwatch tech: New devices inbound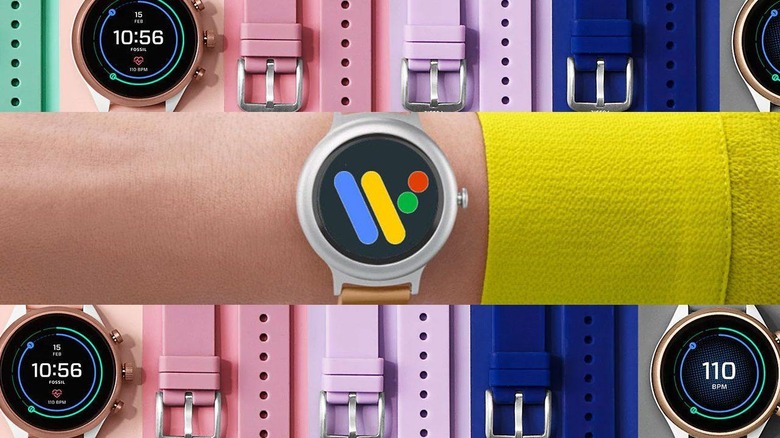 Google and Fossil Group just announced that there'll be a $40 million deal to buy IP-related wearable info from the watch-maker. Smartwatches and such from Google's Android Wear – or Wear OS, if you're nasty – might well be changing quite a bit in the near future. This deal includes not only data, but some members of Fossil's R&D team, too.
Google's deal here will apparently result in a "new product innovation that's not yet hit the market," according to Greg McKelvey, EVP and chief strategy and digital officer of the Fossil Group. Speaking this week on the situation, McKelvey said this new tech is "based on something out of our timeline, it's new to the market technology and we think it's a product that has features and benefits that aren't in the category today."
Remember back to 2015: Fossil acquires Misfit
The announcement from Fossil suggests that the watchmaker "retains more than 200 R&D team members" that will continue to focus on innovation and product development. Just a few will head over to Google to make some significant changes to the future of Wear OS and Google-made wearable devices of several sorts.
Fossil also made clear that "in recent years," the smartwatch category of devices have "become Fossil Group's fastest growing category." Tell that to the column writers that wrote off Wear OS late last year due to a lack of major change over the previous 12 months (or more).
"Wearables, built for wellness, simplicity, personalization and helpfulness, have the opportunity to improve lives by bringing users the information and insights they need quickly, at a glance," said Stacey Burr, Vice President of Product Management, Wear OS by Google. "The addition of Fossil Group's technology and team to Google demonstrates our commitment to the wearables industry by enabling a diverse portfolio of smartwatches and supporting the ever-evolving needs of the vitality-seeking, on-the-go consumer"