This "Google" 4K Android TV dongle is making us suspicious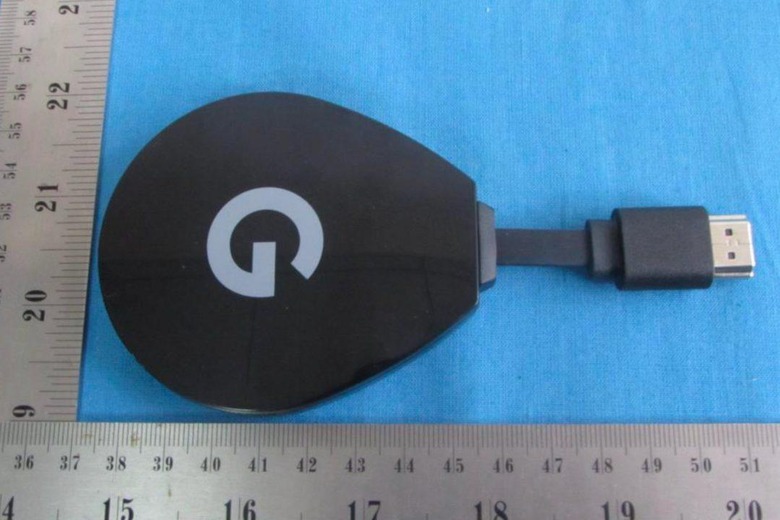 Sightings of a Google-branded 4K Android TV dongle have reignited speculation that the company will take on the Apple TV and Fire TV again. The horseshoe-shaped gadget was spotted passing through the FCC, complete with a voice-enabled remote control bearing a dedicated Google Assistant button.
It's fair to say that Android TV hasn't exactly been a shining star in the home entertainment segment. Announced as the successor to the equally-unloved Google TV back in 2014, it was intended to bring together the company's expertise in search, voice control interface, and wealth of apps in the Google Play store. Instead, with only a few set-top boxes adopting the OS, it struggled to find an audience.
A sighting of a "4K ATV Stick" made by Shenzhen SEI Robotics Co. crossing the FCC's testing tables has led to rumors that Google might be giving the whole thing another try. Spotted by Ausdroid, the certification shows a compact dongle hanging from an HDMI plug and clearly intended to dangle behind your TV. There's also a prominent Google "G" logo emblazoned on the front.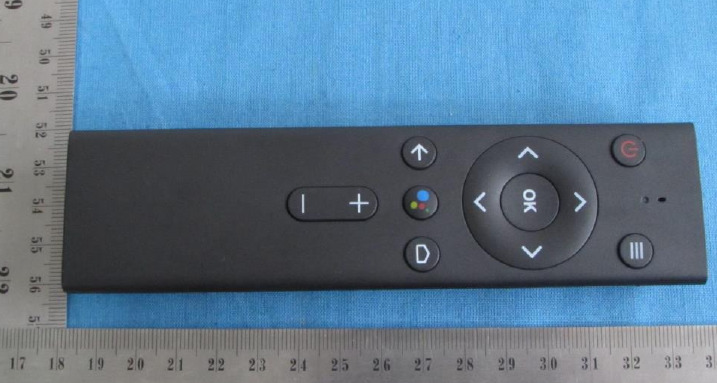 According to the accompanying user guide, the Android TV adapter uses a voice-controlled remote for navigation, and has plenty of streaming options like Netflix and YouTube, along with video chat. As you'd expect from the name it supports up to 4K resolution, too.
One suggestion is that this could be a new developer device, which Google will triumphantly unveil at Google I/O 2018 later this year. Still, we have our suspicions about just how authentic this will actually turn out to be. After all, there are a few red flags.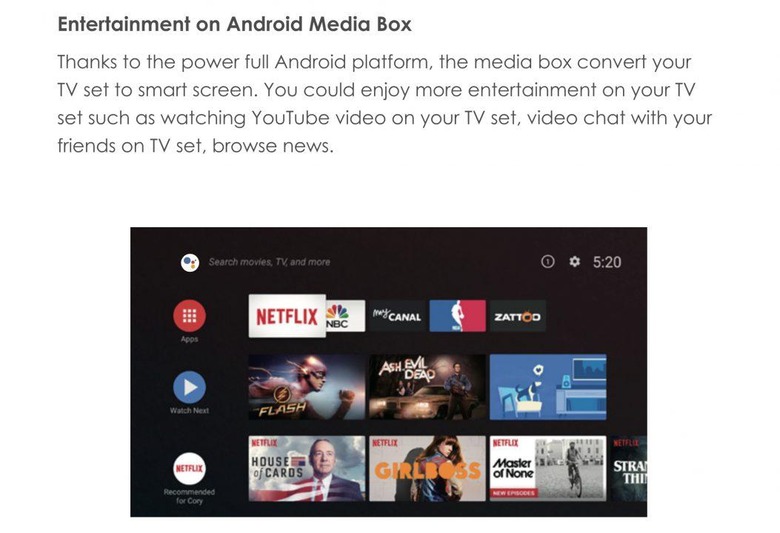 The microUSB port for power, for example, seems like an odd choice for Google to make: it has segued to USB Type-C charging, after all, on its more recent devices. Some of the language in the user guide, too, lacks the grammatical polish we'd expect to see. It's certainly not hard to imagine a white label manufacturer grabbing Google's logo and the Assistant icon, and slapping that on its own hardware.
In short, we're withholding judgement on this one. Certainly, a 4K Android TV box doesn't seem like a bad idea, but there are some legitimate doubts that, despite the branding, this has anything to do with Google beyond using the freely-available Android OS.