Google auto-delete for Location History goes live on Android and iOS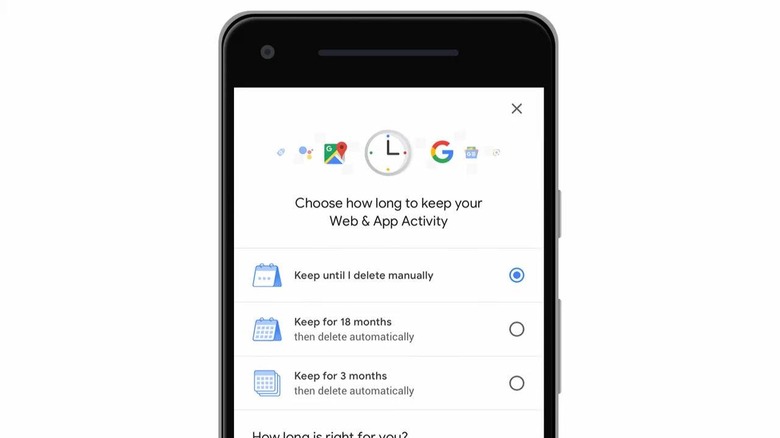 Before Facebook grabbed the unwanted spotlight, Google was the one always on the hot seat over privacy concerns. To its credit, the company has made it easier for users to control what data Google gathers from them, even if it continues to collect that data. Its latest attempt at simplifying those controls is to automatically delete the location data it gathered from your Web activities. That is, if you remember to set it in the first place.
Just before its privacy-centric I/O conference, Google revealed that it will be rolling out a feature that will give users of its devices and services some peace of mind. No longer will they have to remember to clear out their activity history by hand and, instead, let Google delete it for you. And you only have to set it up once.
You simply have to go to your Google Account,s privacy settings and set it to delete that data for your at set intervals. Unfortunately, you're pretty much stuck with a choice between 3 or 18 months and nothing in between or beyond. The good news is that picking either will automatically delete all the Location History and Web & App Activity older than that.
Auto-delete controls for Location History start rolling out today on Android and iOS, making it even easier for you to manage your data → https://t.co/dX1uoqcR8O pic.twitter.com/Oc3fk66QNm

— Google (@Google) June 26, 2019
It's a wholesale kind of feature and is meant to be a one-off setting that you will tend to forget. For those who prefer micromanaging their Google history, that avenue is still available. Of course, that also has the disadvantage of either deleting everything in the past or not going back far enough to delete those potentially embarrassing places you went to.
Users should note that this setting isn't turned on by default. Google's default behavior is still to collect all that data. It's up to users to stop or control what it does gather, presuming they know where and how to do it.