Google Assistant Download Leaks For Android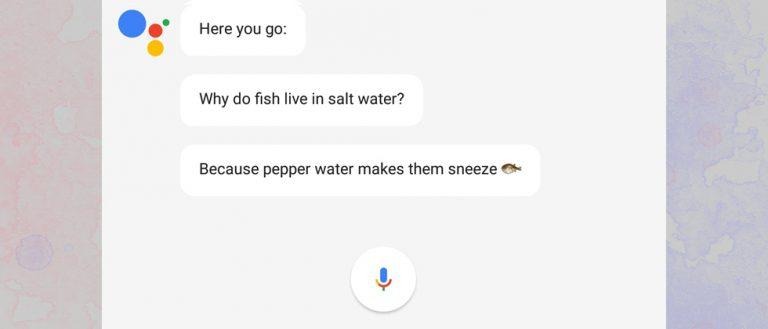 While Google's new "Google Assistant" system is meant to be limited to Pixel devices – at least in part – the system has leaked. While this leak might not last forever, right this minute, users are able to attain access to Google Assistant with a manual edit of their device's build.prop file. Users that have no idea what a build.prop would do well to skip this process, as it could have adverse and negative effects on their device's software, and therefore end experience.
Below is a tiny demo of whats possible with Google Assistant, as provided during Google's most recent press event in which the Pixel and Pixel XL were both introduced. These devices will be the first two to use Google Assistant in the form seen here – and flashable here – while future Google devices may have it too.
Users will also be able to find Google Assistant in the Google Allo app, also available for download for free on Google Play.
SEE THIS: "The Google Assistant" is the AI sci-fi promised us
Google Assistant is just one of a list of features that Google's Pixel and Pixel XL will have exclusively. This also includes Unlimited original quality photo/video backup to Google Photos, Pixel Launcher (swipe up for all apps, new Search Box, date/weather header on home), and the Pixel Camera app. For more on that, have a peek at our brief Google Pixel exclusive features feature.
Straight from XDA Developers forum comes the following two lines of code. Users that have access to their Android device's build.prop will have only to add or replace these two lines:
ro.product.model=Pixel XL

ro.opa.eligible_device=true
These same users will need to wipe their Google app data completely so as to reboot the system. Users will also need Android 7.0 Nougat (or higher) as well as the newest version of the Google app – that's build "Velvet" as of the publishing of this article, version 6.5.35.21 or newer.
Over at Android File Host are several flash-friendly files as posted by FraserF. These zip files can be flashed using any of a variety of 3rd-party recovery systems.
Users that wish to take part in these downloads – as well as any other modification to their Android device as described or linked to in this article – will need to do so at their own risk.
Below is Google's first "Google Assistant" promotional video.
This Google Assistant system will also be available in Google Home, as shown in the video below.