Google Pixel Has Android Nougat Features No One Else Will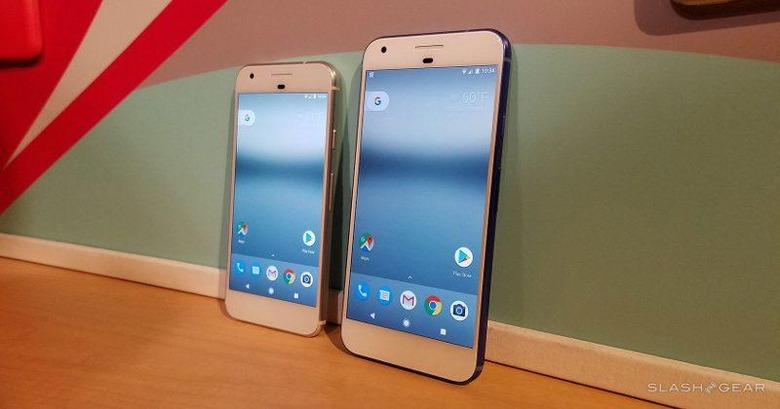 It isn't really that much of a shock but many, especially firm believers of Android's openness, will nonetheless be dismayed. Maybe scandalized even. The Google Pixel smartphones heralds the arrival of the Android 7.1 version of Nougat, but, according to a list leaked to Android Police, there are a few features that won't be available on any other Android 7.1 device, even the Nexus. It's a sizable list even, and one that, admittedly, makes the Pixel worth getting in the first place.
Unsurprisingly, Google Assistant sits at the very to of the list. Actually, second, but the Pixel Launcher is practically a non-issue. Google unabashedly did say that the Pixel is the first smartphone to come with Google Assistant right out of the box. What it failed to mention was that it is going to be the only smartphone with Google Assistant. That, however, may change in the future. The real question is when.
The Pixel's photography related features are also exclusive to it. The EIS 2.0 video stabilization technology is most likely deeply tied to the hardware, making it near impossible to port to other devices. Google also already mentioned the promo of unlimited, full res Google Photos storage is exclusive to Pixel owners only. What is unfortunate, however, is that Smart Storage, which automatically deletes backed up photos and videos when storage is full, isn't going to be available widely.
That said, Android 7.1 will still bring some goodness to all Android devices that will receive it, including an optional swipe down gesture on the fingerprint scanner to slide down the notification shade. Night Light, Android's version of Night Shift, is also coming and so is a Daydream VR mode.
The Pixel's slew of exclusive features definitely put it at the top of the market and on par with OEMs like Samsung and LG that also have their own exclusivity. It also poises it as bitter rivals to those. Whether or not that will benefit the entire Android ecosystem in the grander scheme of things is the biggest question mark in this new era of Android history.