Google Assistant Ambient Mode Rolls Out To Select Android Phones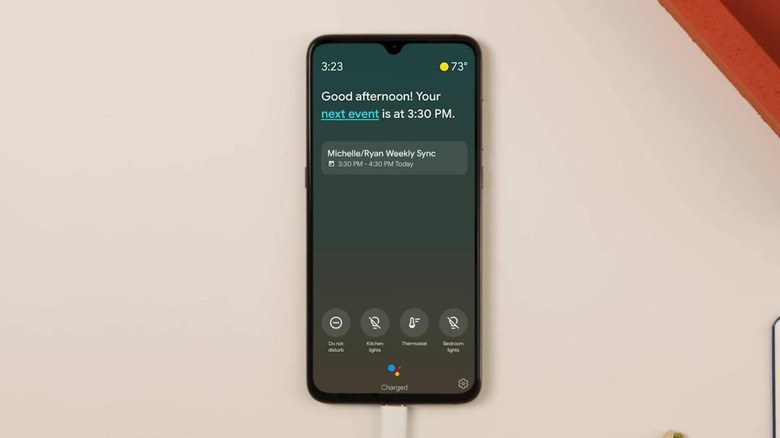 The ideal smart assistant is one that's smart enough to know what you need even before you ask it. Right now, most of the related technologies lean on the reactive side, requiring users to ask what they have planned for that day rather than offering the information when it may matter the most. That is the situation that Android's new Ambient Mode for Google Assistant is trying to address, but only if you're lucky enough to receive the new feature.
To be fair, a smart assistant that incessantly disturbs you about your next appointment 6 hours later is not really smarter than one you need to ask explicitly. Android developers know that they have to strike a balance between disturbing the user with notifications and presenting information at some idle time. And what better idle time to bring up appointments and controls than when your phone is charging.
Announced back at IFA 2019, Google Assistant's Ambient Mode does exactly that, turning tablets and even smartphones into smart displays when you plug them in to recharge. Just last week, news of the feature's rollout to phones broke, though it wasn't yet clear what phones are qualified and what the new feature brings to the table.
That is what Google's new video clip is about, detailing the rationale for Android Ambient Mode. In a nutshell, it presents a proactive Google Assistant that shows you your agenda for the day as well as shortcuts to setting alarms or controlling smart appliances. And when there's really nothing to be done, it can show the time in very visible large letters and also even show off your photos in a slideshow.
Unfortunately, Google is still keeping the finer details under wraps. It is only saying that Ambient Mode will be available for select phones running Android 8.0 Oreo or higher without listing what phones those are exactly. Google also promises that this is just the beginning and Ambient Mode is simply the foundation on which a more proactive Assistant will be built.