Google Assistant adds Google Pay voice-control on iOS and Android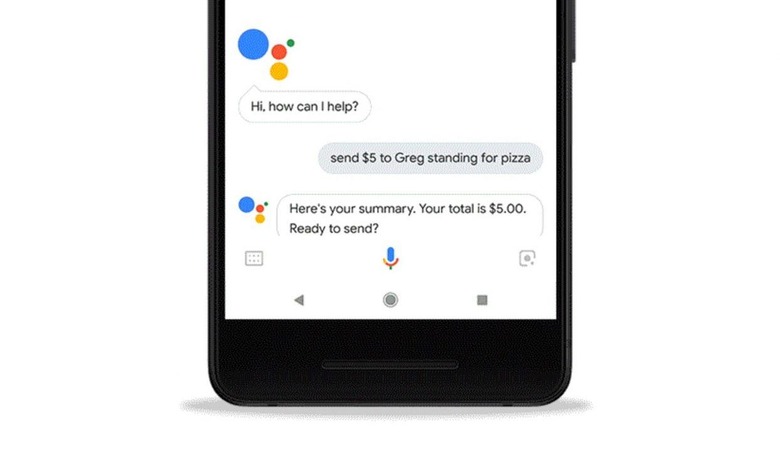 The Google Assistant is getting a new job as debt enforcer, with new integrations with Google Pay that allow you to simply ask to send and receive payments. The new functionality is aimed at further reducing the headache involved in settling IOUs in an increasingly cashless environment, not to mention encouraging more Google Pay users.
Initially, the feature will only be available on smartphones, using the Google Assistant on Android and in the Assistant app for iOS devices. It'll also be limited to the US, at least for now. You'll also need to have the person you're sending money to, or hoping to receive money from, in your contacts, so that you can refer to them by name.
For instance, you'll be able to say "Hey Google, send Tom $20 for the tickets" and the Assistant will automatically set up a payment. You'll have the chance to check over the details – including, importantly, making sure the contact is the right person – in addition to adding a note to the transaction. You can also change the payment method from whatever default you have set up, assuming you have more than one saved in Google Pay.
Receiving money works in much the same way. "Hey Google, request $5 from Paula for coffee," for instance, will automatically fire off a payment request to the appropriate contact. Again, you'll be able to add a note for more explanation if you choose.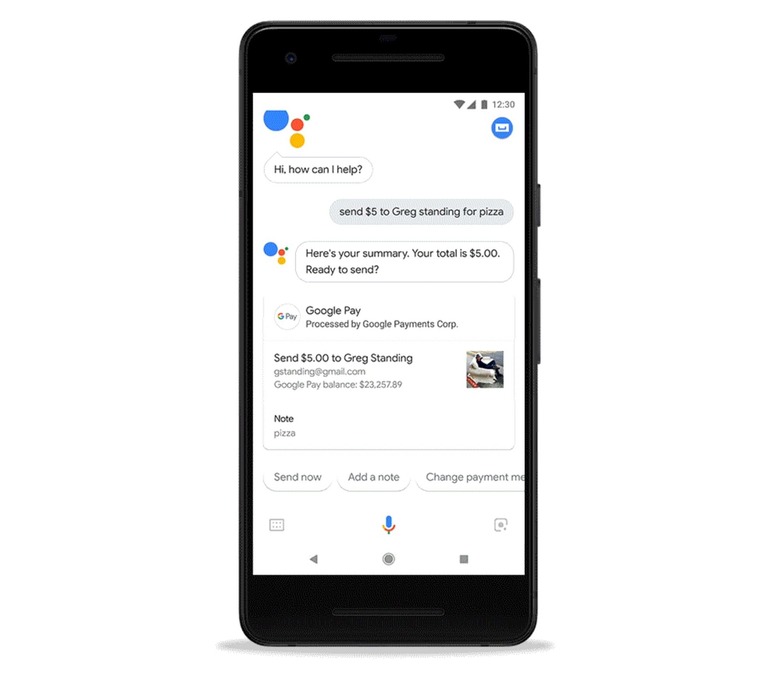 The recipient will will get an email or text message about the payment or payment request or, if they're already a Google Pay user, they'll get a notification from the app on their device. If you haven't set up Google Pay yourself, meanwhile, the Assistant will prompt that process the first time you ask to send money. "Funds are transferred almost instantaneously," Google promises, "even if the recipient doesn't have a Google Pay account."
Transactions are carried out free for contacts in the US, Google says, and in the coming months it plans to expand the service to the Assistant on smart speakers like the Google Home.
It's not the only improvement we've seen Google Pay make this past week. Recently, Google began the process of turning the mobile wallet into a transit pass portfolio too, beginning with the Las Vegas monorail. Eventually, the company says, it hopes to expand to public transit services all over the country, offering a way to digitally purchase tickets and passes, and swipe them at the gate, for an entirely paper-free travel process.