Google app says "Hodor", and that's it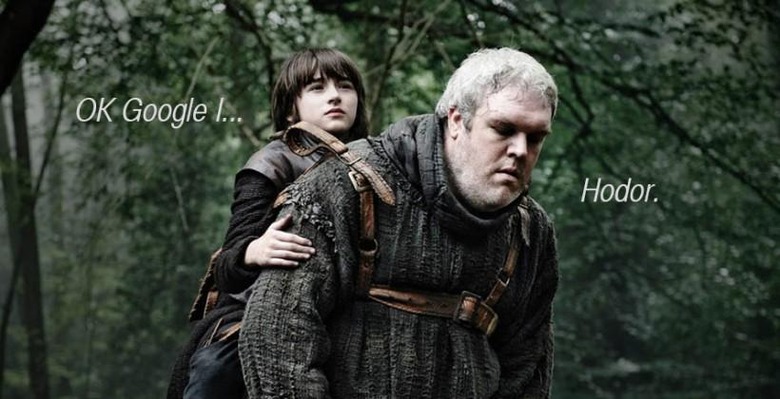 Starting tomorrow you'll find the Google app – the search portion of it, that is – saying "Hodor" whenever you also say "Hodor." This is a reference to the character Hodor in the Game of Thrones story and TV show. This feature will be summoned to life starting on the 12th of November, 2014 at 1PM Eastern Time. Whether or not this means anything else for the Game of Thrones release schedule is not known – HBO and Google won't confirm anything directly, that is to say.
And what else does Google have up its massive sleeve for Game of Thrones fans?
You'll be able to ask Google some Game of Thrones trivia – not that you weren't able to do so before now. Google reminds the world this afternoon that you're able to be conversational with your Game of Thrones queries, so after you ask about a Game of Thrones character, you can add "OK, what about Arya?" or "When does season five premiere?"
If you've got your Google Now experience hooked up to local TV listings, you can also have Google set a reminder to record the next episode when you're able.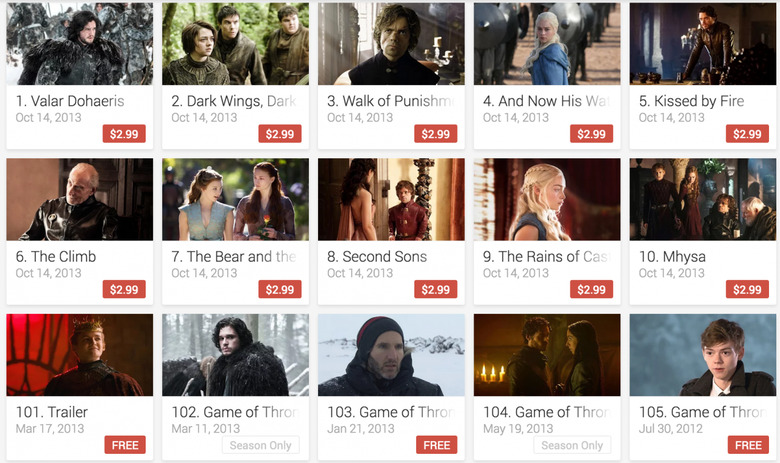 The TV show has had a relatively steady schedule up until now, meaning we'll likely see the next season – Season 5 – start in early April of 2015. You can currently purchase every episode from seasons 1 through 3 on Google Play individually.
You can also watch HBO Go on your Android device or stream content through to your Chromecast along with a whole bunch of other apps and content revealed over the past few weeks.