Google app for iOS gets a big update kick in the pants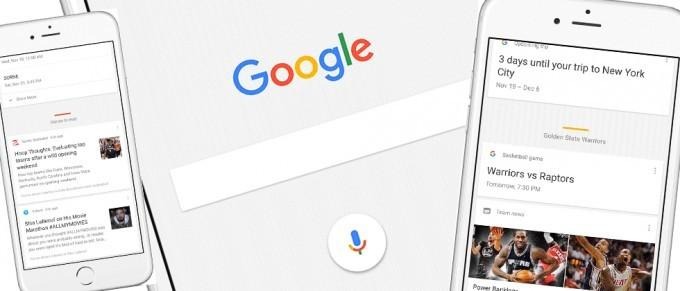 So you're all about your Google app on your iPhone or iPad, yes? You're lucky, because right now you're able to get an update that'll make it look a whole lot nicer than it did yesterday. Today you'll get a "fresh look and feel", according to Google, directed directly at voice search. You can say "OK Google" with the best of them and ask your iPhone or iPad's Google app whatever you want – go on, ask it when Star Wars is going to be released! It knows!
This update for the iOS version of the Google app includes newly "rich" and "easy to navigate" Search results for both the NBA (in the United States), and soccer – known everywhere else in the world as The Beautiful Game, or Church, or the lesser known "fútbol." This new update includes game information, team news, and standings for your league – for basketball and that other game – including "up to the minute box scores."
Google's latest update for the iOS version of Google Search includes a set of redesigned Google Now cards, as well. Now you can see your cards, the lot of them, all attached to your account – all in glorious Material Design. Mixed with iOS design philosophy. Either way – nice.
This update's reorganization of Google Now cards allows you to scan by sections – this makes the whole app easier to look at, top to bottom. You're gonna like the way it looks – I guarantee it.
The update can be found in the iOS App Store right this minute for your iPhone or iPad or iPod Touch, all just as long as they're running iOS 7.0 or later.