Google Announces Chrome Notebook Pilot Program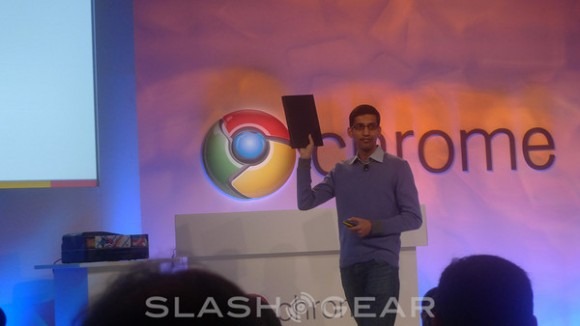 Google provided an update today to the Chrome OS and in the process showed off a reference notebook called CR-48. They also announced that they have partnered with Verizon, Acer, Samsung and Intel to take the lead to bring these Chrome notebooks to market.   Luckily however for the anxious early adopter Google is looking for some beta users for their Chrome OS notebook pilot program.
They outlined the details of this beta program which will be available to business and to consumers.   If you are one those chomping that the bit to get your hands on this reference design hardware google wants to hear from you.   Just use your browser, use Chrome for a better chance at getting on, and visit www.google.com/chromenotebook.
Be ready to give feedback as Google wants lots of notes to help make the product better and to work out the kinks.