Android Auto Gets Dark Mode, New Nav Bar And Better Notifications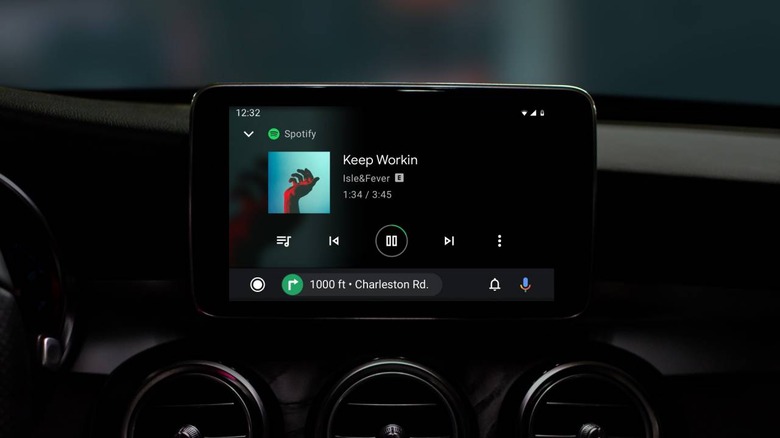 Android Auto is getting a makeover, with Google's phone-based infotainment platform promising swifter navigation and better use of increasingly large dashboard displays. Previewing the new version just ahead of its big I/O 2019 keynote, Google's updated interface also adds a dark theme for better visibility.
That new color palette, Google says, is designed to be easier to see while you're driving, given the fact that most dashboards are made of darker materials. There'll be easier to read fonts, for example, with color accents for at-a-glance recognition of important features.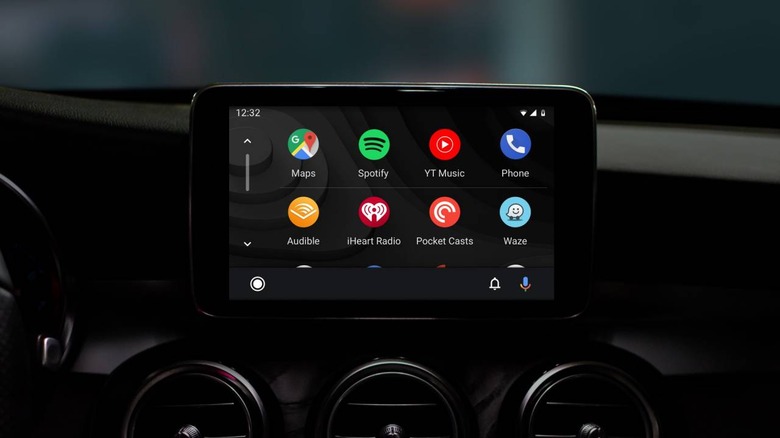 The new Android Auto will take greater advantage of the screens it's used on. Different automakers have different sizes and shapes of infotainment display: Google says Android Auto will now make better use of widescreen panels and show more information at once. That could mean a list of upcoming turn-by-turn directions, details of an ongoing call, or playback controls for your music.
As before, you'll use Android Auto by connecting it to your car's infotainment system. Google says the updated version should get going faster, automatically picking up where it left off on your media. Your default navigation app will load automatically, with a list of suggested locations.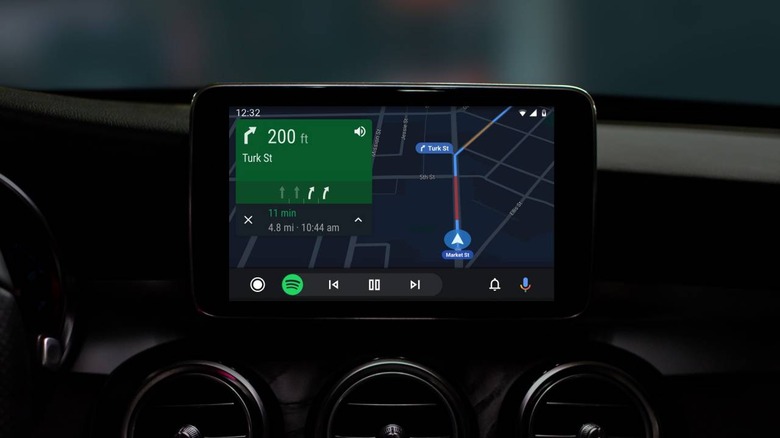 A new navigation bar, meanwhile, will not only show shortcuts for different apps but allow control over their essential features. Turn-by-turn directions will be included, for example, long with media controls and buttons to deal with calls. A new Notification Center will show all the recent calls, messages, and alerts.
The changes come as Google makes a concerted push to carve out a spot on the modern dashboard. In parallel with Android Auto is Android Automotive OS, effectively Google's software running natively on the car's own systems.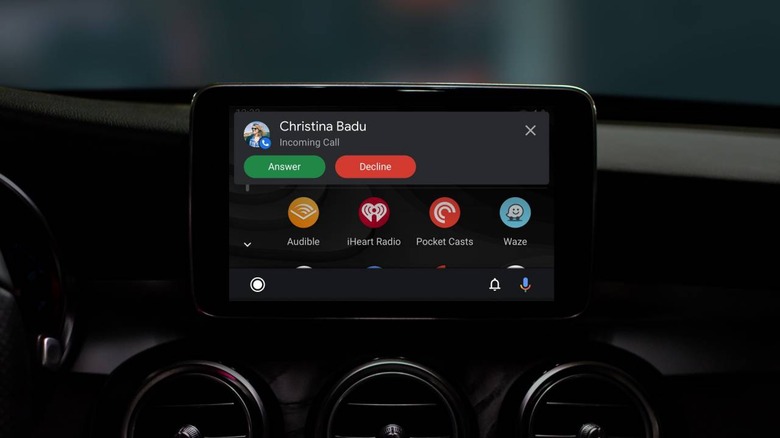 Unlike Android Auto, you won't be able to upgrade your existing vehicle to Android Automotive OS. Instead, Google will be working closely with automakers to embed the software into their cars. First up will be Polestar, the performance electric venture by Volvo and Geely; we saw the initial fruits of their labors last week, in the shape of the upcoming Polestar 2 EV.
Google says that the two automotive platforms will continue, rather than Android Automotive OS subsuming Android Auto. The latter, while less fully integrated into the underlying systems of a car, is a lot more available. Indeed, Google says that now there are more than 500 different models, across 50 different brands, that support it.
The updated Android Auto with its new interface will be rolling out later this summer, Google says. We should hear more about it at I/O 2019 this week.