Google AMP for Email will probably make Gmail even more annoying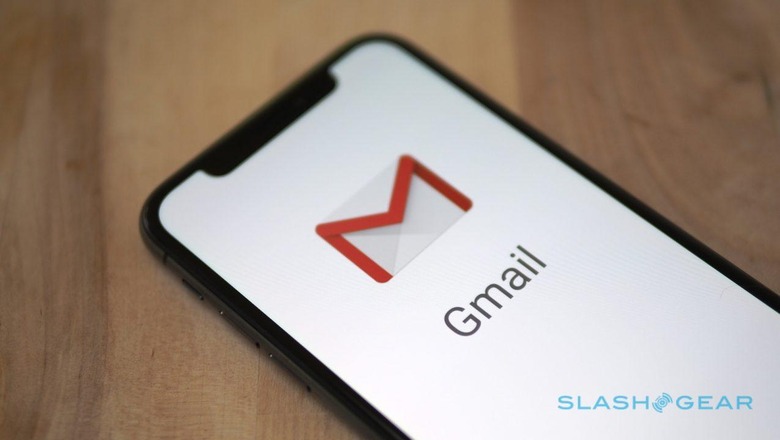 Your email is about to come a whole lot more interactive – or a whole lot more annoying, depending on how you look at it – with Google baking AMP into Gmail. The new project builds on AMP – or Accelerated Mobile Pages – which have been part of the search giant's push to speed up the mobile web by encouraging publishers to use pared-back, lightweight versions of their normal pages.
Next, the technology is spreading to email. A new AMP for Email specification is being added, which promises to take regular emails and make them arguably even more annoying and attention-hungry. Or, as Google would have it, "more engaging, interactive, and actionable."
Using AMP for Email, for example, could bring a full website – complete with the latest information – into your inbox. Rather than the data that was most recent when the email was sent, it could be updated depending on what's current when you actually open the message. Flight bookings, for instance, could show the actual expected time including any delays, rather than just the scheduled departure.
However it's the interactivity that has Google really excited. Surveys, event RSVPs, and other forms that would traditionally involve clicking through to an external website could, using AMP for Email, but not only viewed but completed entirely within the body of the message. Booking.com and Doodle have already signed up to use it, among others including Pinterest.
As Google sees AMP, it's the answer to heavier and heavier webpages and a subpar mobile browsing experience. Rather than all the detritus that often loads in the background, invisible to the reader bar the length of time it all takes to download, AMP sites are far faster. Skeptics, though, point to the technology as yet another example of Google trying to control the internet, not least because the algorithms apparently favor sites which present AMP versions of their pages and reward them for their cooperation with higher placement in search results.
For Gmail, the benefit for Google is clear. AMP for Email should mean fewer excursions outside of your inbox, since a relatively full experience of a site you'd previously have switched to a browser to get will now be available right there among your other messages. Considering Google also serves up ads based on the content of your email, any extra information it can get from there is also a potential boon to its bottom line.
Initially, it'll only be available for those who sign up to the optional Gmail Developer Preview of AMP for Email. However there won't be much escape from it for long. Google says it plans to add support in Gmail later in 2018, in fact.
Even if you're not a Gmail user, you're still not guaranteed to escape these more immersive emails. AMP for Email is, like AMP and the other newly-announced variant, AMP Stories, based on an open specification. That means other email clients are free to integrate it as well, proving once again that electronic mail is the internet tech that simply refuses to die.
MORE AMP for Email spec