Google adds PayPal to Google Wallet for Android downloads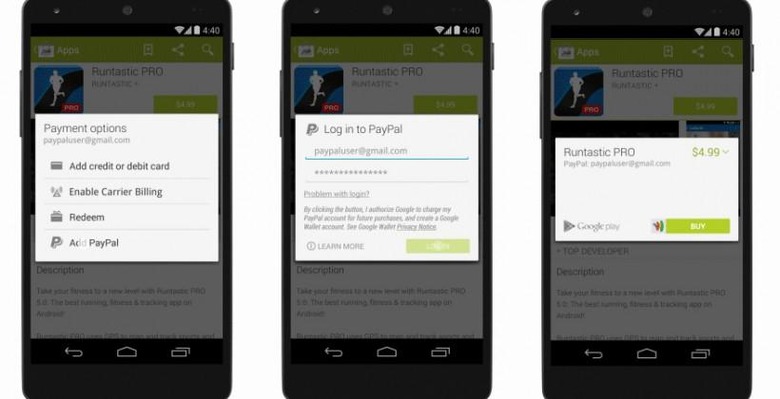 Google has added PayPal support to Google Wallet, allowing Android users buying apps and content from Google Play to use the rival payment system rather than its own. The additional payment method – which will sit alongside registering a credit card with Google Wallet, not replace it – will launch in twelve countries initially, of which the US and UK are included.
Austria, Belgium, Canada, Finland, France, Germany, Ireland, Italy, Netherlands, and Spain will also get PayPal support in Google Play.
However, it's worth noting that while the payment method is supported for apps and digital content, like movie rentals, it can't be used to buy devices or accessories.
They'll have to go through Google Wallet's own payment system as usual, as will any other purchases made outside of Google Play that rely on Wallet.
Meanwhile, Google is also boosting the number of places where carrier billing is supported, charging apps to a monthly cellphone service provider's bill, rather than to a separate card. Now, 24 countries support it, including operators in Singapore and Taiwan.
Finally, Google Play gift cards are now being offered in thirteen countries, and developers in thirteen new locations can sell paid apps. Buyer currency support is offered in 28 new countries, bringing the total to sixty.
SOURCE Google