Google adds hotel search to Android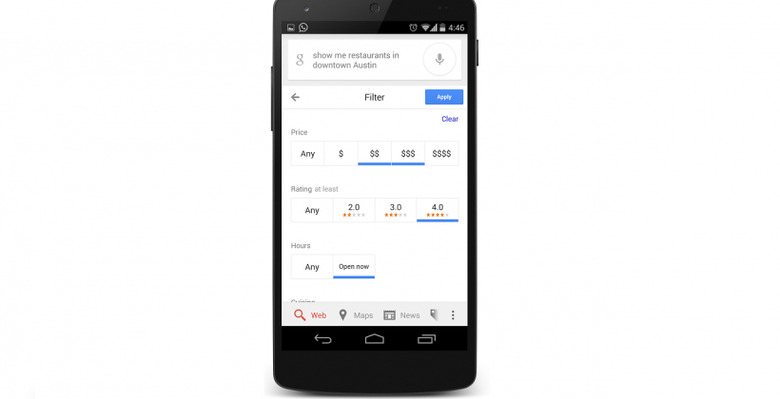 Google has made it easier for travelers to find hotels and restaurants while out and about, doing so from their Android handset and the Google Search app. Several filter options are made available, narrowing down results based on specific criteria, not the least of which is price.
The new feature works by firing up Google Search on an Android device, tapping the microphone button, and saying, "Show me some restaurants in [city]" — the same phrase works when substituting "restaurant" with "hotel", for those needing to make accommodation reservations.
After performing the voice search, a list of options will appear on the screen, which can be swiped through or a further list can be pulled up. From there, the search results can be narrowed down if desired using various filters to set specific parameters, such as price.
Filters include things like a hotel or restaurant's price range, its user ratings, the cuisine it offers (in the case of restaurants, obviously), and its time of operation. For now, the feature is only available to those located in the US, but Google hints that it could be made available in other locations later on.
SOURCE: Google Plus